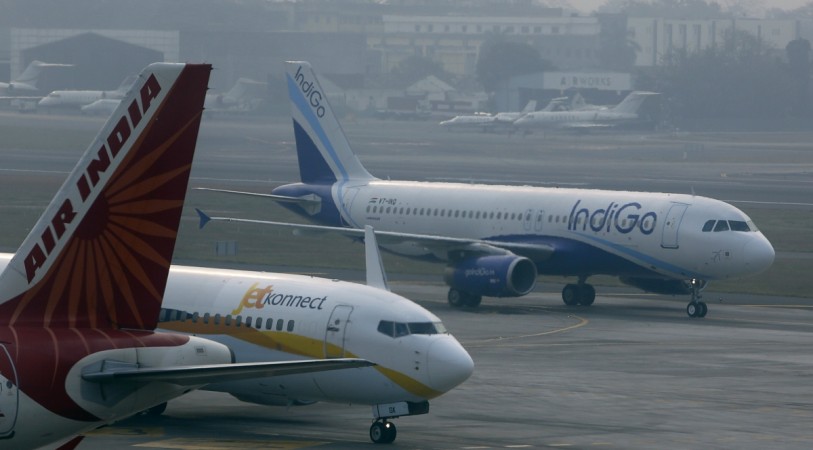 Domestic carriers such as SpiceJet, Indigo and Jet Airways offered new round of all-time-low discount fares on Wednesday. Following the announcement, the Air Passengers Association of India (APAI), a body representing air fliers, wrote a strong letter to the aviation regulator DGCA and civil aviation ministry seeking action.
The passengers body alleged that the airlines were taking passengers "for a ride" by introducing such offers. The APAI called the scheme "bogus," Press Trust of India reported.
"This has reference to the advertisement released by SpiceJet in Wednesday's newspaper. We started getting complaints from as early as 10:20 AM from many of our members stating that no such fare is available even for short distances of less than 500 kms," D. Sudhakara Reddy, APAI founder and its national president, was quoted as saying by the agency.
On Wednesday, SpiceJet offered monsoon sale offer wherein the airline claimed to provide airfare as low as Rs. 444 for non-stop flights on its domestic routes. The five-day sale period will extend until June 26 applicable for flying between July 1 and Sept. 30, 2016. Similarly, hours after SpiceJet announced the offer, its rival IndiGo also launched offer of fares starting from Rs. 789.
In a bid to woo passengers, domestic carriers typically offer discounted airfares during the lean season (when the vacation season ends and schools, colleges reopen) on select routes.
"Not only SpiceJet but all the airlines are indulging in similar activities from time to time. I am still not able to understand what purpose does it serve for the airlines to come up with screaming full page advertisement in national dailies but not offering the same to the fliers," Reddy was quoted as saying by DNA.
Terming the allegation as baseless, a SpiceJet spokesperson told the publication that the sale of tickets is under a limited inventory and is available on a first-come-first-serve basis.
"SpiceJet is ready to share the names of the bona-fide customers with DGCA with complete booking details for further verification," the spokesperson said.
Share prices of airlines fall
Following the news, SpiceJet stock traded at Rs. 63.90 at around 2.36 p.m. on Thursday, down 2.07 percent from its previous close. Similarly, shares of Jet Airways and InterGlobe Aviation were trading at Rs. 555.75 and Rs. 1,041.05, down 1.31 and 0.68 percent, respectively, from their previous close on the Bombay Stock Exchange.