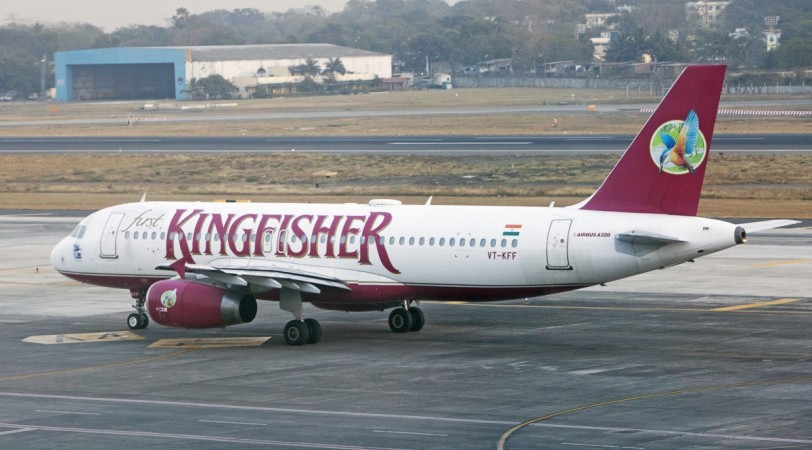 Airbus SAS, the civilian aircraft manufacturing arm of the Airbus Group, said Thursday that orders for the supply of 15 aircraft to the now-defunct Kingfisher Airlines (KFA) will be gradually taken off from its order book. Vijay Mallya's UB Group company KFA had given an order for 15 aircraft, including five A380, the Mint reported.
The daily quoted SAS Joost Van dee Heijden, vice-president, marketing and customer affairs, Asia at Airbus SAS, as saying the company "is continuing to reduce its orders from the order book list."
The remaining 10 aircraft comprised the A350 planes.
In January 2014, the Mint had reported Airbus global sales chief John Leahy as saying it withdrew orders for the 15 planes placed by KFA in 2005.
KFA was forced to shut operations in October 2012 due to mounting losses and piling debt, which is now estimated at about Rs 9,000 crore. Additionally, the carrier also owes approximately Rs 295 crore to the Airports Authority of India (AAI) and to employees and vendors.
At its peak, KFA was running a fleet of 66 planes, which was curtailed to less than 30 around September 2012, a month before it was grounded by the Indian civil aviation regulator, the DGCA.
KFA's lenders -- most of them public sector lenders led by consortium leader and India's biggest bank State Bank of India -- are pursuing legal options to recover the loan amount even as Mallya left India on March 2.
Meanwhile, India's Enforcement Directorate (ED) is probing senior UB Group executives for possible money laundering of a Rs 900 crore loan provided by public sector lender IDBI Bank.
Mallya stepped down as chairman of United Spirits, now owned by London-based liquor firm Diageo Plc, last month, as part of a $75 million severance package.
A United Spirits subsidiary owns IPL team Royal Challengers Bangalore, which is a loss-making entity.
Read: Royal Challengers Bangalore owned by United Spirits is a loss-making venture
In a related development, SBI's efforts to recover part of the proceeds by auctioning Kingfisher House came to nought as it found no takers for the property situated in Mumbai.
The property was valued at Rs 150 crore by SBICAP Trustee Securities, an arm of SBI Capital.