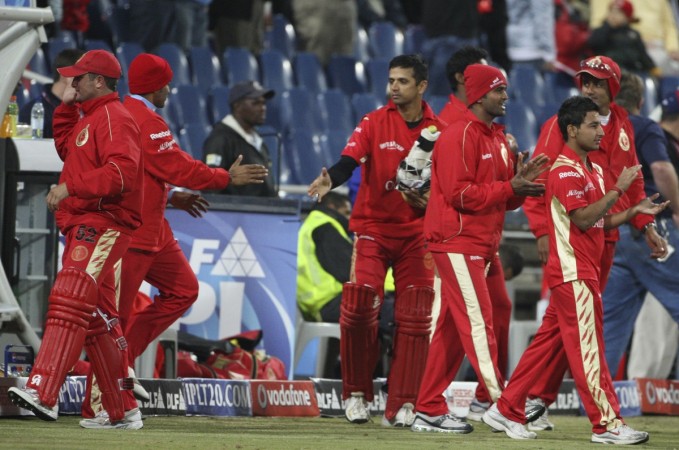 Royal Challengers Sports Private Ltd, a subsidiary of Diageo-controlled United Spirits and the owner of IPL team Royal Challengers Bangalore (RCB), incurred loss of Rs 30 crore in the financial year 2014-2015. The company earned Rs 93.53 crore in operating revenues that included 57.98 crore (about 62 percent) as "central rights income," or broadcasting fee, paid by the cricket administrator Board of Control for Cricket in India (BCCI). The amount was higher at Rs 62.18 crore in the previous financial year.
Sponsorships fetched Rs 19.71 crore, more than double from Rs 8.34 crore in fiscal 2014, but ticket sales dropped to Rs 15.42 crore from Rs 19.50 crore, according to the audited statements of Royal Challengers Sports Private Ltd (RCSPL) for fiscal 2015. Branding earned Rs 25 lakh for the company.
As for expenses, the company paid Rs 67 crore to players, including Chris Gayle, AB de Villiers, Virat Kohli, Yuvraj Singh and Mitchell Starc.
As the financial statements are for the year April 1, 2014, to March 31, 2015, it is being presumed that the payments would have been paid mainly to players of IPL 2014 (those listed above).
It was during the IPL 2014 auction that RCB bought Yuvraj Singh for Rs 14 crore.
The company also incurred Rs 14.64 crore on event management costs, a part of which may have been paid to the cheerleaders, though the financial statement does not say so explicitly.
The company ended fiscal 2015 with a loss of Rs 30 crore, as against Rs 99 crore in the previous fiscal.
The Bangalore-based venture had a service tax dispute of Rs 34.9 crore. Its accumulated losses at the end of the financial year were "more than fifty percent of its net worth," according to auditors Vishnu Ram & Co., Bangalore.
The 9th edition of the Indian Premier League (IPL 2016) will be played from April 9 to May 29.
Some of the prominent RCB players for IPL 2016 include Virat Kohli, AB de Villiers, Chris Gayle, Stuart Binny, Sarfaraz Naushad Khan and Iqbal Abdulla.
UB Group promoter Vijay Mallya was the chairman of United Spirits till last month. He stepped down after striking a deal that involved a payment of $75 million to him by Diageo, among other things.
Vijay Mallya fled India on March 2, even as Indian public sector lenders were seeking recourse to legal action to recover more than a billion dolllar in overdue payments from him and his group companies, including the now-defunct Kingfisher Airlines.