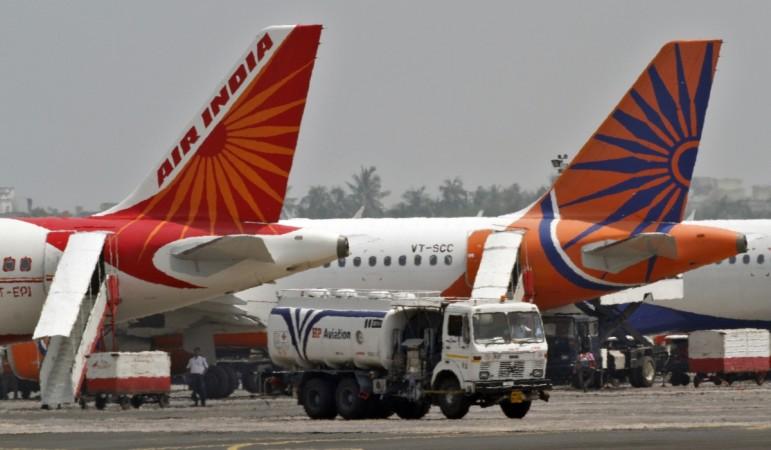 The Narendra Modi government has assured that Air India will get a loan of about Rs 6,000 crore, amid its disinvestment plans, to ensure that the airline does not run out of cash to meet its expenses.
"We have obtained government guarantee to enable Air India to borrow up to Rs 6,000 crore for meeting cash deficit in the run-up to disinvestment. Our expectation is that the Air India management will improve fleet utilisation and on-time performance to improve its valuation prior to the disinvestment," Aviation Secretary RN Choubey told the Times of India.
Air India till now had received about Rs 26,000 crore as equity infusion from the central government as a part of its financial restructuring and turnaround plan.
Earlier this month, the government-backed airline had planned to take up Rs 3,250 crore loan to meet the urgent working capital requirements and said that it will get the Centre's guarantee for the proposed borrowings in a short time.
The airline is facing cash deficit and the loans from the government will offer some short-term relief and meet the immediate capital requirements.
The government has already initiated the process of appointing transaction advisers and evaluators for Air India. The Department of Investment and Public Asset Management (DIPAM) will manage this process.
The Centre's decision to give loan came at a time when the airline is burdened with high debt and is incurring a loss due to which the ministerial panel is working on strategies to reduce the financial burden on the government. It has a huge debt of around Rs 60,000 crore.
Driven by high losses, the government decided to sell a majority stake to any potential buyer however, the advisers appointed by the Centre made suggestions to them that completely exiting the airline is the best option and will maximise valuations too.
However, recent reports suggest that selling off Air India is facing some serious roadblocks, with only Indigo showing interest in buying it. The problem got worse because of a government policy which barred foreign buyers from bidding for the airline.
Besides this, the huge debt piled up on the national carrier is also stopping other potential buyers to participate in the bidding. Experts suggested that investors will come in depending on how much the government is willing to waive off the loans.
The first official interest in acquiring the national carrier came from Indigo in June. Earlier, even Tata Group also held informal talks with the senior members of the government on a possible takeover of the airline.