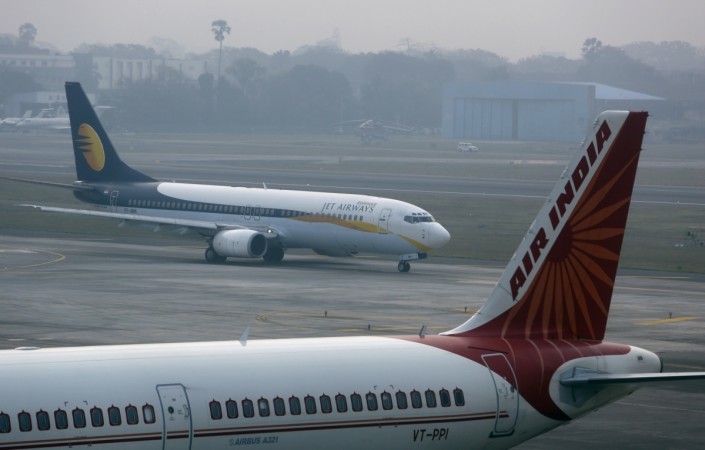 The Central government is exploring options to retain Air India employees and accommodate them in other public sector undertakings (PSUs) as it inches closer to privatising the national carrier, PTI reported.
The government is also planning options like voluntary retirement package for some of the Air India employees; however, the final decision in terms of emplacement has not been confirmed yet.
"Various options are under consideration to protect the interests of the employees," civil aviation secretary R N Choubey told PTI.
Earlier this week, Centre has approved foreign direct investment (FDI) of up to 49 percent in the debt-ridden carrier. As of September 2017, the national carrier has debt outstanding of more than Rs 52,000 crore.
"Substantial ownership and effective control of Air India shall continue to be vested in an Indian national," the government had said
In June 2017, the Modi government gave an in-principle approval to the divestment of debt-ridden Air India. Investors are not showing much interest in buying the state-owned carrier because of the company's large debt.
Meanwhile, a parliamentary standing committee on transport, tourism and culture concluded it is not the right time to privatise national carrier Air India. The panel said it "strongly feels that it will not be appropriate at this stage to disinvest when Air India has started earning profit from its operations." It further suggested that the Centre should retract its decision to dilute its stake in Air India and explore ways to revive the company.
Air India and its step-down subsidiaries have around 29,000 employees, both including permanent and contract employees. After the government finalises its decision to privatise Air India, various Air India unions are opposed to the divestment plan.
A group of ministers is in the process of finalising the modalities for the proposed strategic stake sale and to invite bidders the government is likely to come up with the expression of interest soon, reported the news agency.
According to the estimates of Centre for Asia Pacific Aviation (CAPA), the delay in the national carrier's divestment will further lead to the erosion of investor interest. "Parliamentary panel recommending divestment of Air India be postponed by 5 years will further erode its value. CAPA estimates that the government would need to inject additional $2.5-3bn funding, and these may be conservative estimates," Kapil Kaul, Chief Executive of CAPA, said, according to NDTV.