The Indian Air force (IAF) is celebrating its 86th anniversary on October 8. An impressive parade-cum-investiture ceremony was held at the Hindon air base on the outskirts of Delhi where Chief of the Air Staff Air Chief Marshal BS Dhanoa reviewed the parade.
On this day in 1932, the Royal Indian Air Force was established for securing the skies over the subcontinent and carrying out offensive missions.
After the parade, various aircraft of the IAF including MiG-21 Bison, MiG-29, Jaguar, Mirage 2000, Sukhoi Su-30 MKI and Rudra helicopters took part in the static and aerial display, including aerobatics.
The IAF is at the forefront of the country's defence and has taken part in every conflict India has taken part since its inception. The force has also taken an active part in United Nations peacekeeping operations all around the world.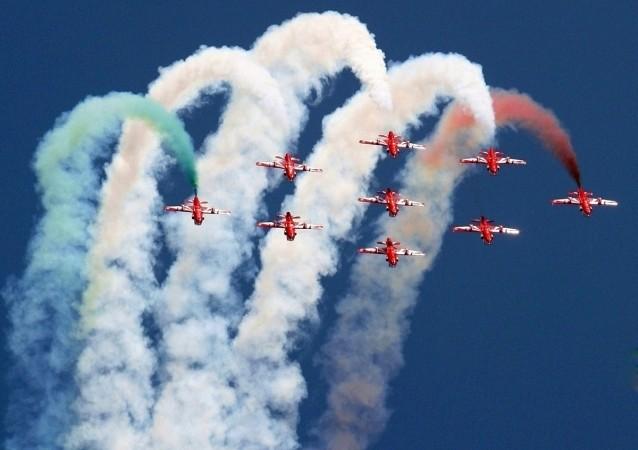 At present, IAF has 31 fighter aircraft squadrons made up of 769 aircraft which include MiG-21, MiG-27, MiG-29, Jaguar, Mirage 2000, Sukhoi Su-30 MKI and Tejas. To boost its lethality, IAF has ordered 36 state-of-the-art Dassault Rafale fighter planes from France, which will start arriving from September 2019 onwards.
President Ram Nath Kovind − who is the commander-in-chief of the armed forces of the country − Defence Minister Nirmala Sitharaman, Union minister Suresh Prabhu and BJP president Amit Shah took to Twitter to wish IAF personnel and their families on the occasion.