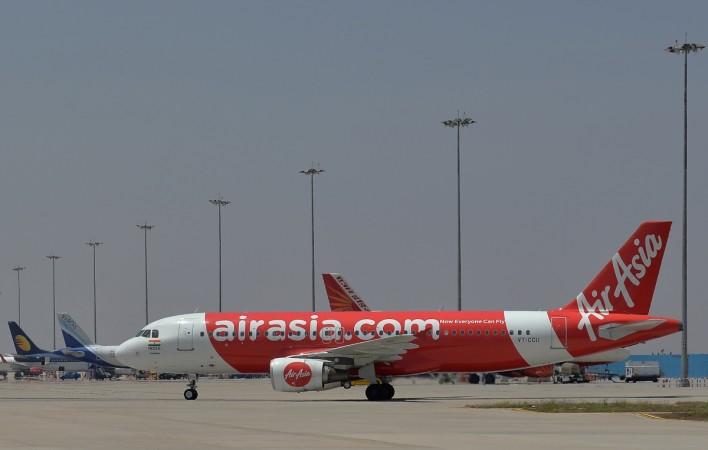 In yet another incident of altercations between passengers and airlines, some flyers on board an Air Asia Kolkata-Bagdogra flight reportedly had an argument with the crew members and the pilot of the plane at the Kolkata Airport on Wednesday, June 20.
The passengers have now accused the airline of ill-treatment and bad behaviour and said they were forced to deboard the aircraft in heavy rain after the flight was delayed by over four hours.
"The flight was scheduled to depart at 9 am and was initially delayed by 30 minutes. After boarding, we kept sitting inside the aircraft for one-and-a-half hours with no food or water at all," Indian Oil Corporation Executive Director (West Bengal) Dipankar Ray, who was on the Air Asia flight, told the Press Trust of India.
After the long wait, the captain of the flight is said to have asked the flyer to deplane and no explanation was given by the crew. When the passengers refused to deplane as it was pouring outside, "the captain put the air-conditioning blower on full blast to hound the passengers out," Ray added.
Due to the air-conditioning blower being on full blast, a smoke-like situation was seen inside the aircraft and several children and women passengers are said to have gotten nauseous. "It created a scary scene as heavy fog was created inside the plane and it was very suffocating," Ray explained.
The flyer then posted a video of the incident online and said: "This is the way Aviation industry works in India. This #AirAsiaservice was particularly scary. Avoid Air Asia."
Watch the video
Air Asia's statement
After the incident made headlines, the airline issued a statement and said:
"AirAsia India would like to confirm that flight i5583 from Kolkata to Bagdogra was delayed by 4.5 hours due to a technical requirement. AirAsia regrets the inconvenience caused to guests on account of this disruption and would like to reinstate that the airline always prioritises safety above all."
Speaking of the fog inside the aircraft, Air Aisa said that there was no danger to the passengers and that the cool air circulated was condensing. "This is a normal occurrence on-board all aircraft when the air conditioning is operated in high humidity conditions," the statement added.
However, Ray said that Air Asia hadn't helped the flyers in any way and asked them to go to the food court where they would be served refreshments on showing their boarding passes.
"When we reached the food court, they refused us. There was no communication from AirAsia at all. We had to pay. When we were boarding the flight second time, then they gave us one sandwich and a 250 ml water bottle. This is an unacceptable treatment," he said.