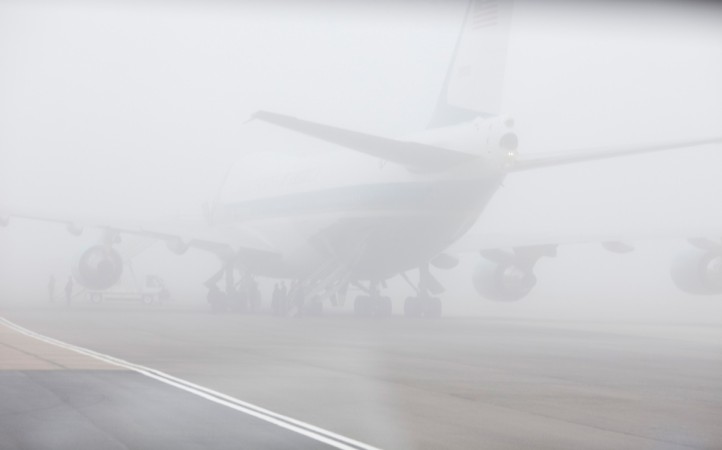 As many as 20 flights got delayed on Wednesday morning at the Kempegowda International Airport (KIA) in Bengaluru due to thick fog. The flights suffered a delay of about 38 minutes.
Though flight operations resumed at about 8:45 am, the Bengaluru Airport authorities said that consequential delays are expected through out the day.
The airport officials also asked passengers travelling from Bengaluru to reach out to them in order to get updates on the status of their flight departure.
Currently flight operations have resumed at our airport. However, due to the fog related delays this morning, consequential delays are expected. Please send us a direct message using #flightstatus for an updated status on your flight.

— BLR Airport (@BLRAirport) January 17, 2018
This is not the first time that flight services in Bengaluru got hampered this winter season due to fog. On Sunday, Bengaluru airport witnessed the worst fog this season wherein 140 planes flying in and out of Bengaluru were either delayed, diverted or cancelled. The usually busy airport suspended all flight operations for about four hours i.e. from 4:44 am to 8:25 am.
On December 24, 2017, 70 flights departing from KIA and 26 arrivals were delayed due to bad weather conditions and poor visibility.