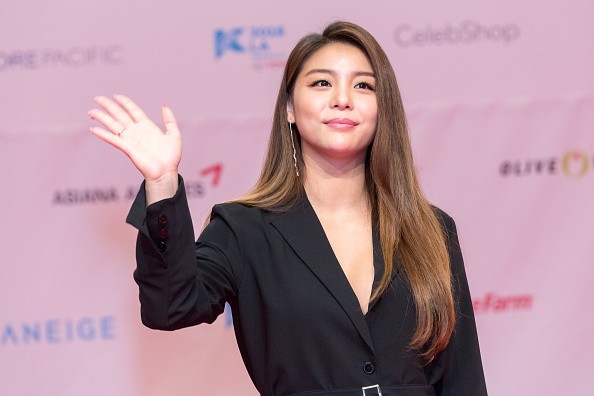 On November 23, YMC Entertainment announced the solo concert of singer Ailee scheduled to take place on December 8th and 9th. The concert will be held at the Olympic Stadium in Songpa-gu in Seoul. This event marks the singer's first solo concert in 2018.
According to the agency, singer Ailee will reveal her full potential as a solo artist during the concert touching upon various genres of music ranging from ballads to high energy dance numbers.
Ailee expressed her happiness through her agency stating "I cannot believe that it's already been a year since my last solo concert. I am looking forward to another memorable show with the audience".
On November 20, the singer was noted sharing her plans in a radio interview that she intends to sing nearly 20 tracks at the concert and also hinted at a new album release early in 2019. The Seoul concert will be followed by a performance in Busan on December 22, Daejeon on December 24 and Daegu on December 31.
Ailee, also known as Amy Lee is a Korean-American singer and songwriter Before receiving her big break in K-Pop, the singer signed under Muzo Entertainment in America. After shifting to South Korea, Ailee became associated with YMC Entertainment.
Ailee has also tried her hands at acting with KBS drama "Dream High 2". She has received the Best New Artist Award at Melon Music Awards, Golden Disc Awards, Goan Chart K-Pop Awards and Seoul Music Awards.
The talented singer has collaborated with many popular singers at numerous events in the past year. Ailee made headlines recently for her visit to Pyongyang, capital city of North Korea as part of the third inter-Korean summit along with President Moon Jae-In. Ailee participated in the event as a member of South Korean cultural delegation accompanied by South Korean artists Zico and Ali.