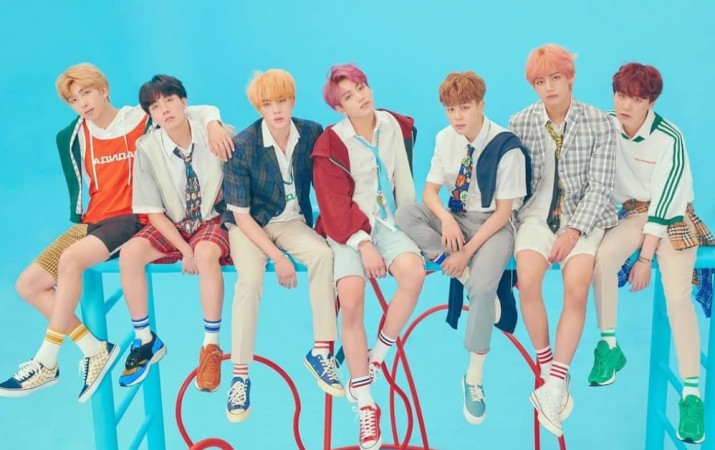 BTS was awarded the Cultural Merit medal by the Korea Popular Culture and Arts Awards held on October 24, making the boy band members the youngest recipients ever to receive the honour for their outstanding contribution in spreading Korean culture and music through their music.
The band members – RM, Jin, J-Hope, V, Suga, Jimin and Jungkook – each received the Order of Cultural Merit Medal. The award is endowed by the President of South Korea Moon Jae In, to achievers "who has rendered outstanding meritorious services in the fields of culture and art in the interest of promoting the national culture and national development".
According to the Award organizers, BTS won the award for being "a global musician who has set a new milestone in the development of Hallayu. They have lifted the status of K-Pop by becoming the first Korean artists to rank No.1 on the Billboard 200 chart with two of their albums".
The ceremony was attended by all seven members of the band with each making a short speech after receiving their medals respectively. The boy band leader RM said that he would like to "attribute the bands victory to the ARMY" and wished each member of BTS to speak their mind.
Jin shared his happiness of having contributed to the Korean Culture and feels proud when his non-Korean fans follow Korean songs. V took the opportunity to thank his family and ARMY quoting that he is not good at expressing his feelings with words.
Suga termed the award as a "huge honour" and Jimin thanked everyone for their support and love. Jungkook said "this award is still more than we deserve" and accepted it promising for more to come. J-Hope stated that the prestigious award would not have been possible without the staff, efforts from all the members and the fans across the globe.
Social media handles are abuzz with congratulatory messages for BTS on their achievement.