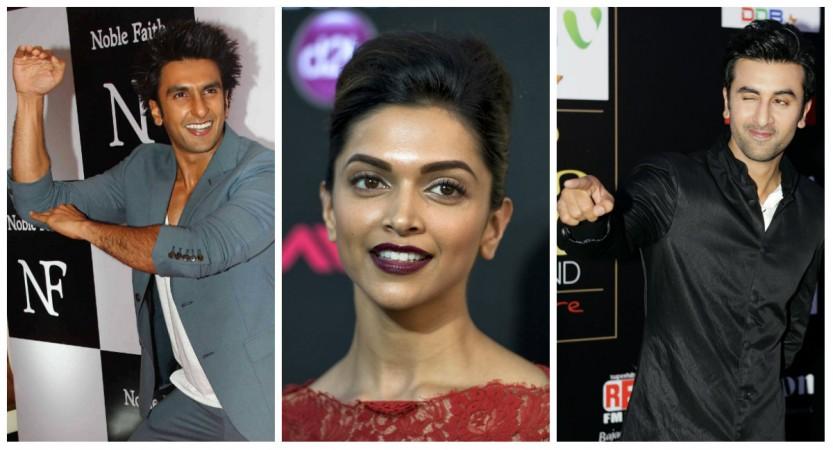 The AIB Roast hoopla has been on for long, and while a handful of bigwigs from the Hindi film industry have decided to shoot the content down, young actors have stepped up in its support.
Ranbir Kapoor, who is known to speak his mind, recently laid his opinion on the controversy. Although the actor hasn't watched the videos, he is disappointed with the kind of criticism the humour has been met with.
"No I haven't but it's sad what's happening to them. It's sad they aren't compelling you to watch it. Also if I had a child as a parent I would exercise viewer discretion, but it's sad, the backlash," NDTV quoted him as saying.
This came across as a pleasant surprise considering the equation he shares with some of the stars present at the show. While Deepika Padukone is his ex-girlfriend, Ranveer Singh is now dating the "Happy New Year" actress.
In other news, Aamir Khan, one of the finest minds in the industry, couldn't cope with the jokes the comedy group had to offer. Calling it "violent", the "PK" actor said how he was left deeply disappointed with the show.
"I don't like to show you violence. I am sure there are lot of young people who have liked the show. And I believe that all of us has different opinion. I thought it was a violent show so I scolded Karan and Arjun and told them that I was not impressed with it," he said at the press interaction of Youth for Governance 2015 against corruption.
Meanwhile Karan Johar took to Twitter to express his 'silence' over the matter. "Silence can mean several things...strength...weakness and indifference...to me it always signifies dignity...which is above everything else!," he posted.
The controversy was triggered after a certain Akhilesh Tiwari, President, Brahman Ekta Seva Sanstha, Mumbai, lodged a complaint against the filmmaker and young stars saying that the event was harmful for Indian culture and women.
A panel of eight – Tanmay Bhatt, Rohan Joshi, Abish Mathew, Ashish Shakya, Gursimran Khamba, Aditi Mittal, Raghu Ram, Rajeev Masand – and roast master Karan made hilarious digs at Arjun Kapoor and Ranveer amid 4,000 odd people. Several A-listers such as Deepika, Sonakshi Sinha, and Alia Bhatt among others attended the show.