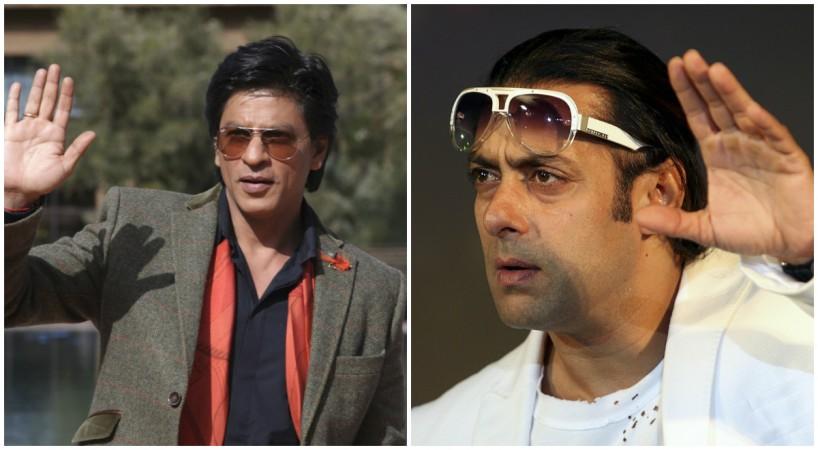 The AIB Roast controversy is getting deeper by the day.
After inviting FIRs and incessant slamming, roast master Karan Johar finds himself in another problem. His good friends, Shah Rukh Khan and Salman Khan have reportedly expressed disappointment over his stint at the event.
According to a Mumbai Mirror report, quoted by The Times of India, the two superstars apparently called up the ace filmmaker questioning his decision to crack abusive jokes at an event where his mother, Hiroo Johar, was also present. However, the director told them that his mother didn't mind laughing at the jokes.
It was also reported how the "Kick" star got furious over the jokes cracked related to his family, which was obviously taken off before the video went on air.
"After Salman learnt that there were a few jokes made on one of his family member, Salman blew the daylights out of Tanmay and questioned him on how dare he messed with his family on the show," a source informed Daily Bhaskar, adding: "Not only that, Tanmay was strictly asked to remove everything that was even remotely close to joking about Khan's loved one, before putting the video on You Tube."
The roast came under the scanner for its explicit, raunchy humour. It was met with heavy criticism from across the country as it was a first-of-its-kind event in India. A panel of 8 – Tanmay Bhatt, Rohan Joshi, Ashish Shakya, Gursimran Khamba, Abish Mathew, Raghu Ram, Rajeev Masand, Aditi Mittal – bombarded young Bollywood stars Arjun Kapoor and Ranveer Singh with insults and downright offensive jokes in the presence of 4,000 odd people.
While the youth supported the show on Twitter, some shot it down saying it was ruining the Indian culture and women.