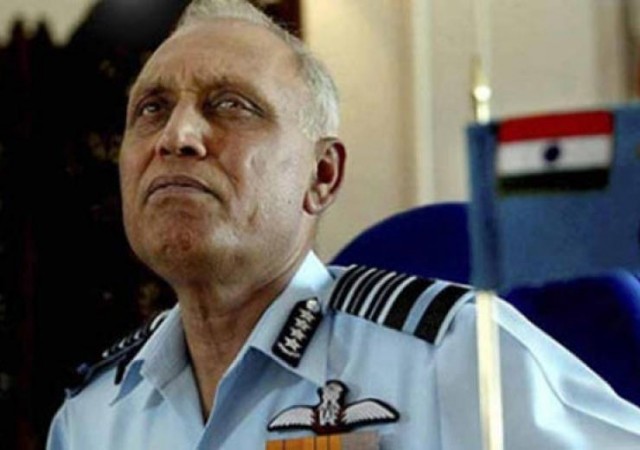 Former Indian Air Force (IAF) chief SP Tyagi has been granted bail by a special Central Bureau of Investigation (CBI) court in Delhi in the Rs 3,600-crore AgustaWestland VVIP chopper scam. His bail has been set at Rs 2 lakh, on condition that he does not leave Delhi or the National Capital Region.
Tyagi, along with a couple of others, had been arrested on December 9 in connection with the VVIP chopper scam. They were subsequently sent to remand till December 30. Now, Tyagi is out but the two others arrested with him — Sanjeev Tyagi and Gautam Khaitan — have to remain in judicial custody till January 4, when the court will pronounce an order on their bail plea.
The case pertains to the deal signed in 2010 between India and AgustaWestland to supply 12 AW-101 helicopters to India for $753 million (about Rs 3,600 crore), which was scrapped in 2014 following accusations that Indian military officials, bureaucrats and politicians were bribed heavily for the deal to fall in place.
It may be noted that the CBI, which is investigating the case, had opposed bail for Tyagi on Friday, December 23. The agency told the court: "The persons are of high ranking. The investigation is going on and we are getting support from other countries. If they get bail, they may influence witnesses, destroy evidence and hamper the ongoing probe which is at a very crucial stage. We have evidence where the meetings unofficially took place for the purpose of crime. At this stage, please do not entertain their bail pleas. Let the probe be completed."
The AgustaWestland VVIP chopper scandal has been a thorn in the flesh of the Congress, which led the UPA coalition that was in power at the time of the deal being finalised. It has been alleged that the kickbacks AgustaWestland paid to the accused resulted in changes in the specifications of the choppers in the floated tender, which suited AgustaWestland.