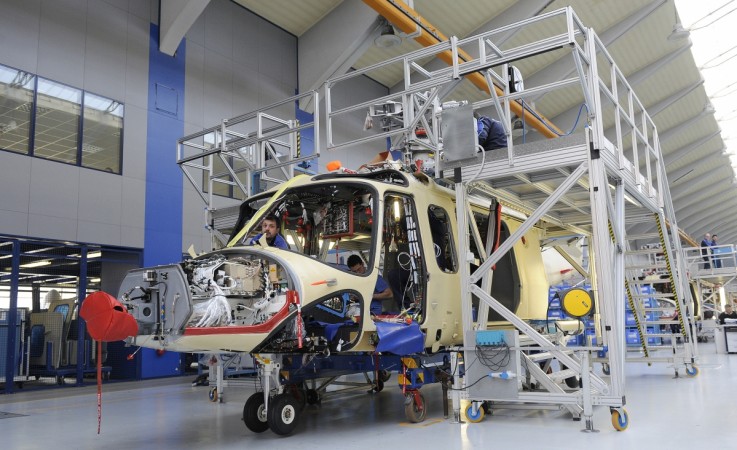 AgustaWestland, the Anglo-Italian helicopter manufacturing company, could be well on its way to become the equivalent of Bofors in India, when it comes to corruption in defence deals. The company's deal signed in 2010 to supply 12 AW-101 helicopters to India for $753 million (about Rs 3,700 crore) was scrapped in 2014, after suspicions of bribe being given to Indian military officials, bureaucrats and politicians surfaced in 2013.
The Congress-led UPA headed by Dr Manmohan Singh was in power during those years.
The specifications for buying the AW-101 helicopters meant for ferrying top politicians were changed "leading to restricted competition and ultimately a single-vendor situation," according to a report by the Comptroller and Auditor General (CAG) released in August 2013.
The cabin height requirement was increased by 1.8 m and the flying height of the helicopters was reduced from 6,000 ft to 4,500 ft, which led to AgustaWestland becoming the only eligible vendor, the report said.
Here is a quick recap of the deal struck by AgustaWestland, subsidiary of Italy's state-run company Finmeccanica:
February 2013: Giuseppe Orsi, Finmeccanica chairman and chief executive, arrested in Milan, Italy for violation of bribery and corruption laws to swing the deal. This was followed by raids on AgustaWestland offices in Milan.
March 2013: Case filed by Indian authorities against AgustaWestland and its parent company Finmeccanica to probe charges of bribery.
May 2014: Congress-led UPA loses power; BJP-led NDA headed by Narendra Modi takes charge.
April 2016: Finmeccanica changes its name to Leonardo, says the new name reflects its status of "an integrated industrial entity at the forefront of technology."
December 2016:
a. Central Bureau of Investigation (CBI) arrests former Indian Air Force chief S P Tyagi and his alleged accomplices — cousins Julie Tyagi and Docsa Tyagi — on charges of taking bribes in the deal. Earlier, Italian investigation authorities had named Tyagi in their preliminary probe whose report was submitted to an Italian court, according to the BBC.
b. A report by news channel India Today claiming access to notes of middleman and British arms dealer Christian Michel said that €16 million was paid to a "political family" to clinch the deal.
c. Italian-origin Sonia Gandhi, who married Rajiv Gandhi, son of the late Indira Gandhi, is being seen as "involved" in the AW-101 helicopter deal, according to the India Today report, which referred to Michael's diary entries, wherein, he had mentioned Sonia Gandhi as the "driving force."
d. The issue rocks Parliament as BJP members raise the issue.