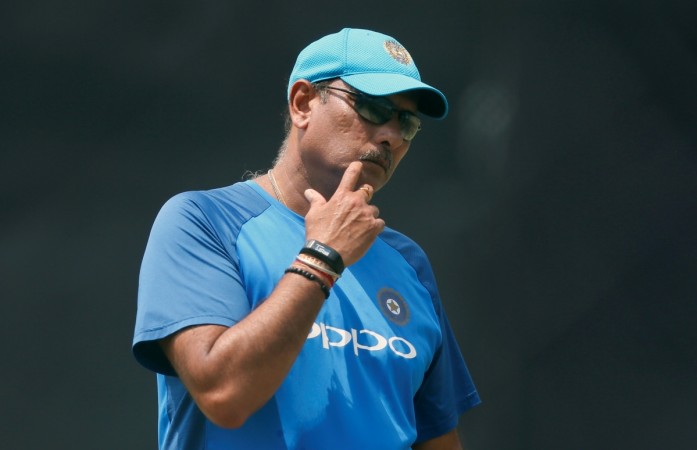 India captain Virat Kohli lost his cool at journalists after being asked some tough questions following the team's 135-run loss to South Africa in the second Test in Centurion.
It has been the skipper who is facing the media during the ongoing series and head coach Ravi Shastri is yet to give his views on the team's debacle. But on Friday (January 19), it changed.
Also read: Pakistani fans praise Shikhar Dhawan
Shastri, who has always spoken highly of the current bunch of cricketers, led by Kohli, took to the micro-blogging website Twitter today to post a picture with Cheteshwar Pujara with the caption "Don't laugh like us. Watch my boy henceforth."
The coach and the batsman were seen holding a cheetah statue. Both were smiling. While the message from Shastri was puzzling for some, one might understand that he is hinting at Pujara's running between the wickets. Maybe the coach wants the number three right-hander to be as quick as Cheetah!
Pujara claimed an unwanted record in the second Test when he became the first Indian batsman to be run out twice in a Test. When Pujara was run out in the second innings, Shastri was stunned in the dressing room.
Indian batsmen failed in both the Tests. Trailing 0-2 and with the third and final Test set to start on January 24 in Johannesburg, Shastri has made it clear that Pujara needs to improve his running.
The visitors' batsmen could not chase 208 and 287 in Cape Town and Centurion respectively. Kohli was heavily criticised for his team selection for the second Test where he dropped in-form bowler Bhuvneshwar Kumar for Ishant Sharma.