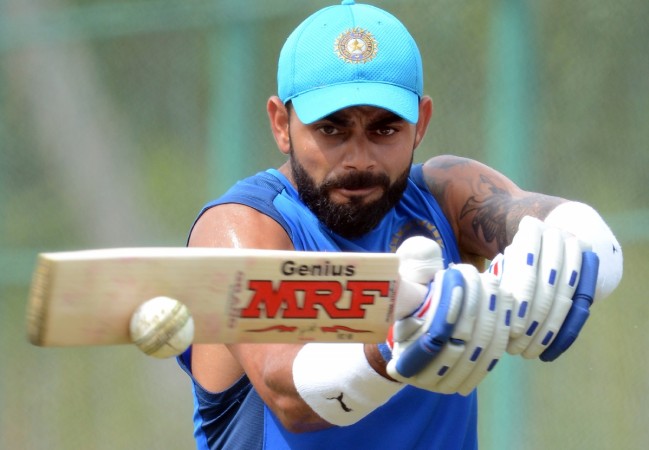 India captain Virat Kohli got angry at a journalist who questioned the team's "lack of consistency" in choosing Playing XIs after the second Test against South Africa in Centurion today (January 17).
Also read: Kohli talks tough after loss
After India's 135-run loss to South Africa on Wednesday, Kohli addressed the media and there was a question about the captain not sticking to the same Playing XI in most of the Tests he has captained.
The 29-year-old Delhi got angry and hit back at the journalist asking him how many Tests he had won.
A South African journalist asked Kohli, "Over 30 Tests in which you have been captain you have changed the starting line-up in almost every Test. I think you would know that to win Test matches you also need a little bit of consistency rather a lot of consistency and you guys have been lacking that. What would you put that to and how you keep changing the team and you still expect a different result."
The skipper shot back, "How many Test matches have you won out of 30."
The reporter asked again, "How many have you changed the line-up?"
Kohli again, "How many have we won." Then said, "21 (20) wins, two losses."
Journalist questions Kohli again, "How many in India?"
The skipper said, "Doesn't matter...I am here to answer your question, not to fight with you."
Kohli has led India in 34 Tests and won 20. He has lost five and drawn nine. He is the third most successful Indian skipper after MS Dhoni (27) and Sourav Ganguly (21).
For the second Test in Centurion, India made three changes, bringing in KL Rahul, Ishant Sharma and Parthiv Patel. Shikhar Dhawan, Bhuvneshwar Kumar and Wriddhiman Saha (injured) were left out.
South Africa hold an unassailable 2-0 lead in the three-Test series. The final game is in Johannesburg from January 24.