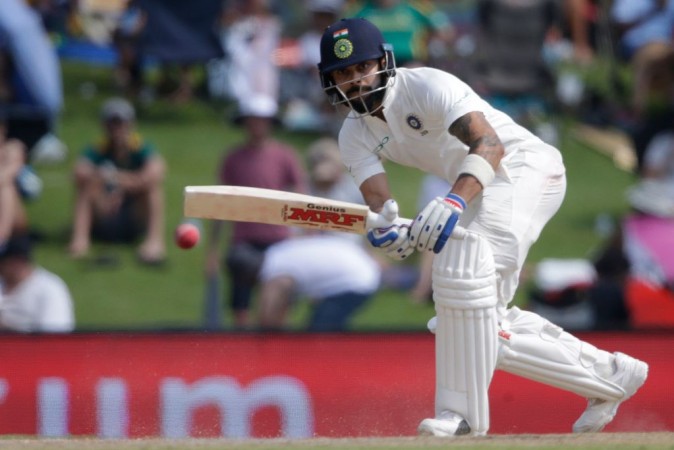 India captain Virat Kohli did not hide his disappointment and had some tough words to say to his team-mates after losing the second Test to South Africa in Centurion today (January 17).
Also read: Kohli gets angry at journalist
The visitors were beaten by 135 runs and with that lost the three-match series 0-2. The third and final Test is in Johannesburg from January 24. Indian batsmen failed again as they succumbed to debutant paceman Lungi Ngidi's pace. He took six wickets as India were bowled out for 151 in the opening session of the fifth and final day.
Also read: Kohli gives reasons for defeat
Talking to the media after the match, Kohli wanted his team-mates to reflect on their performances in both Tests. India lost the opening game by 72 runs in Cape Town.
"We have not come here to play the way we did at different times in both Test matches and that is something we definitely need to speak about," the 29-year-old, who hit a superb 153 in the first innings, said.
He continued, "We need to be hard on ourselves, we need to ask ourselves if you are giving 120 per cent for the team every time that we bowl a ball or play a ball or field a ball. That is something which the individuals need to reflect on themselves.
"But as a team we will definitely lay out these things in the open and ask the guys to be honest about what they were feeling at particular stages of the game. Unless you speak about it and lay out in front of everyone, there is very less chances of improving."
The Delhi right-hander said the team needed to act now and correct the mistakes made in the two Tests.
"Look, I am not going to sit here and try to comfort anyone. We need to be hard on ourselves if we need to do special things. We need to sit down and ask ourselves whether we are giving enough every time we go on the field. We should be reflecting on all our decision-making and all the actions we have made in this game and previous game and act upon it," he said.