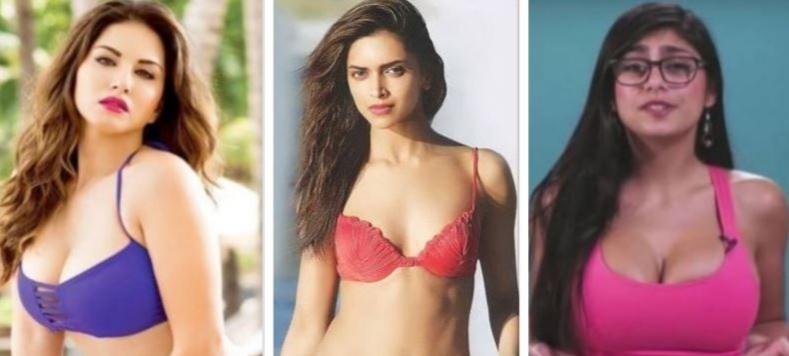 Deepika Padukone is famous. Period. There are no two ways about that. Be it India, or anywhere abroad, the diva is known for her elegant personality, old-world charm and brilliant roles. However, we didn't know that people's love for Deepika would turn somewhat into a bizarre obsession until we stumbled upon this piece of news.
As per a report, a Texas restaurant has named one of their dosas as – Deepika Padukone dosa. And not just that, elaborating further about the dosa, the menu reads – topped with fiery hot ghost chilli and stuffed with our potato mix. An Indian fan took to Twitter to share a glimpse of the menu.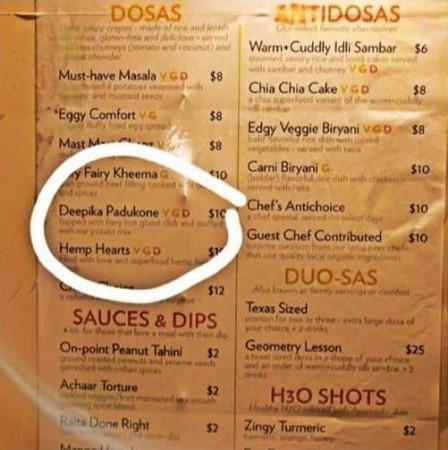 Earlier, we had reported how a restaurant in Delhi famous for its chaaps had come up with some attention-grabbing names of some of its dishes on the menu. Sunny Leone Malai Chaap, Baby Doll Malai Chaap and Miya Khalifa Malai Chaap were some of its iconic chaaps.
The restaurant named Veer Ji Malai Chaap Wale is a diner in Delhi which is famous for its twist on the vegetarian dishes served with some quirky and unique names. Take a look at the menu.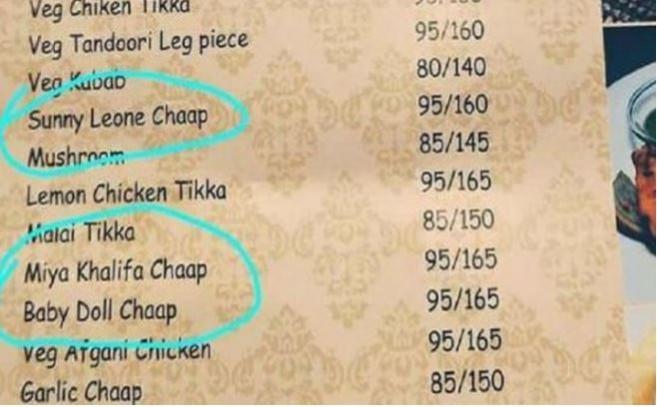 The obsession with celebs and celebrity names is a known fact. However, whether these restaurants have crossed the line in pairing their obsession with some humour, is a very subjective question.
While the owners of the diner must have thought of bringing in attention and increasing their popularity by adding such names to their menu, but, what can't be ignored is the fact that in doing so they have totally objectified women and being disrespectful towards these two celebrities.
What are your thoughts on this? Let us know.