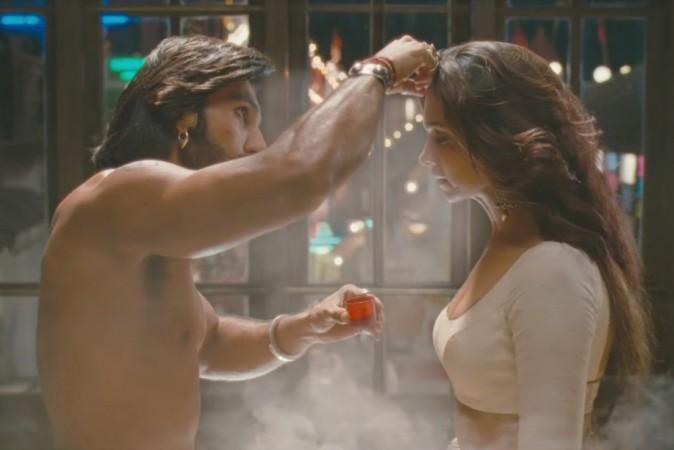 Deepika Padukone and Ranveer Singh's forthcoming wedding has made fans restless over the past few months. Rumors have been doing the rounds of tinsel town that the couple is planning to enter into wedlock by the end of 2018. Reports suggested that their parents have short-listed four dates between September and December 2018.
According to the latest reports, Deepika and Ranveer are said to have a destination wedding in Switzerland. Ranveer, reportedly got an offer from the country's officials to get married in the European country but it was not known whether the actor has accepted the offer.
Amid all the speculations, Ranveer Singh has now finally opened up about marrying his rumored girlfriend Deepika Padukone.
"What can I say? It is the function of speculation – to exist. Nothing is official till it is made official and I am not a seer. I cannot say this will happen on this date in the future. Right now we are both extremely busy working. Besides, she is also recuperating from back problems. So we are quite occupied and distracted. So, if there is any announcement in the future, you will be hearing me shouting it from the rooftops," Ranveer was quoted as saying by Spice Route Magazine in their April 2018 issue.
Earlier, when Deepika was asked whether she would be getting married by the end of this year, she told Film Companion, "Marriage is an important institution for me. I've seen my parents, and it's the way that I've been brought up. When it is the right time, I'll feel it. It'll happen when it has to happen."
She added, "It's too much a part of my life for me to say I can walk away from work. But I think that home, family, parents, marriage - these things are very important for me. Today I can see myself as a working wife or mother. I think I'd drive everybody around me mad if I didn't work."
Ranveer and Deepika have always been one of the most adorable couples in the B-Town. Though the lovebirds have not admitted to their relationship, they have been giving away subtle signs of their loving chemistry through their social media PDA.
Anxious fans are now waiting for Deepika and Ranveer to make their relationship official and announce their wedding date soon.