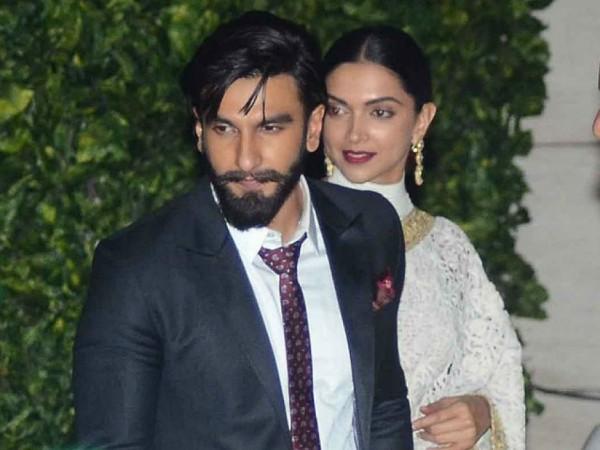 Rumors claiming that Ranveer Singh and Deepika Padukone are tying the knot this year end spread like wildfire while the official announcement is yet to be made. However, fans of the Padmaavat actors couldn't hold their excitement and started wishing the couple already.
The lovebirds recently appeared on the cover of Hello magazine India, April issue and looked stunning. While Ranveer was seen grabbing Deepika by her waist, the latter wrapped her hand around his shoulder and posed for the photograph. She shared the magazine cover photo on her Instagram page.
As their fans were going gaga over Ranveer and Deepika, some of them started sending wedding wishes to the actress on Instagram.









According to reports, Deepika and Ranveer will tie the knot between September and December 2018. Their parents have short-listed four dates for their wedding which are yet to be revealed.
Earlier, it was reported that Deepika along with her sister Anisha Padukone and mother Ujjala Padukone had been shopping for the wedding in Bengaluru a few days ago. Now the latest reports suggest that Deepika is currently busy store-hopping with Ranveer Singh's family.
The actress is currently on a short break as filmmaker Vishal Bhardwaj had postponed the shooting of his upcoming film Sapna Didi until Irrfan Khan, who is currently undergoing treatment for tumor, returns to the sets. She seems to be utilizing this time to strike off important things on her to-do list.
"It will be an extremely private, traditional Hindu ceremony with the couple tying the knot in the presence of only close friends and family. The couple is still deciding if they want a reception to follow," a source was quoted as saying by Mumbai Mirror.