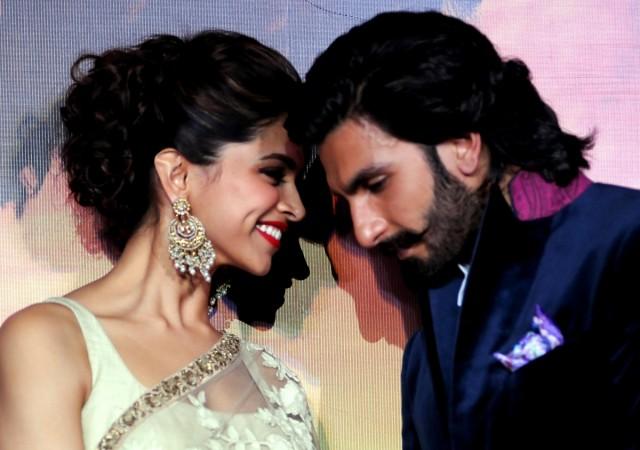 Ranveer Singh and Deepika Padukone, one of Bollywood's strongest couple, who have been together for over 5 years now, will soon be married.
According to Mumbai Mirror, Ranveer and Deepika's parents have short-listed four dates between September and December 2018 for their wedding.
Deepika along with her mother and sister Anisha have started her bridal trousseau shopping. Mirror quoted a source who said: "It will be an extremely private, traditional Hindu ceremony with the couple tying the knot in the presence of only close friends and family. The couple is still deciding if they want a reception to follow."
The source informed that the venue (India or abroad) and the designer for Deepika's big day is yet to be finalised.
"I don't know from where this is coming. These are things I think about. I try to create a life and work balance. As much as I am consumed by my work at the moment, these things (marriage) are on my mind. But nothing decisive as of now," Ranveer told India Today in an interview.
Reportedly, a week before their film Padmaavat's release in January, Ranveer Singh and Deepika Padukone's parents met to discuss their wedding plans.
Singh's parents gave a Sabyasachi sari to Deepika Padukone, reports suggest.
On the professional front, Ranveer Singh is busy shooting for Zoya Akhtar's Gully Boy and will soon begin shooting for Rohit Shetty's Simbbaa. He has apparently not taken any projects for the year-end and will be starting prepping for Kapil Dev biopic, directed by Kabir Khan, in early 2019.
Deepika Padukone who was shooting for Vishal Bhardwaj's Sapna Didi has also put the project on hold due to her back problem and also due to Irrfan Khan's health issues. The movie has been put on hold. And Deepika apparently has kept no professional engagements for year-end as well.