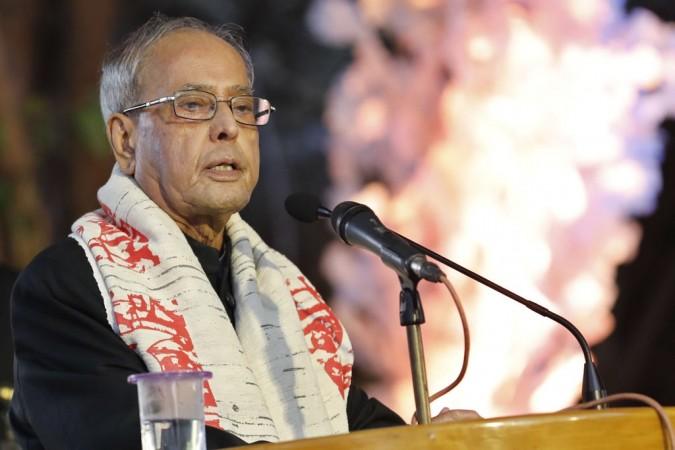 The grand-nephew of Netaji Subhash Chandra Bose, CK Bose, recently took a dig at the former president of India Pranab Mukherjee, saying that the veteran Congress leader's "loyalty has always been with Nehru-Gandhi dynasty".
Bose also said that Mukherjee was "instrumental in destroying and distorting facts on Netaji Subhash Chandra Bose", a national daily reports.
CK Bose is a BJP leader and holds a significant portfolio in Bengal BJP. His statement came soon after the former President attended an RSS conference at Nagpur on Thursday June 7.
Mukherjee spent an entire day at the RSS headquarters and also addressed a mega gathering of the RSS members at the Tritiya Varsh Sagha Varg (SSV).
His speech raised eyebrows of many when Pranab Mukherjee praised the founder of the Rashtriya Swayamsevak Sangh founder Dr K B Hedgewar and called him the "great son of India".
During the event, he was felicitated by Sangh chief Mohan Bhagwat, The former president also visited residence of Dr. Hegdewar located at the Mahal area of the city.
Several Congress party members opposed and criticised this move of the former President. His daughter, Sharmistha Mukherjee took a jibe at her father's decision and said his speech at Nagpur will give BJP, RSS "full handle to plant false stories".
Congress leader Ahmed Patel also tweeted, "I didn't expect this from Pranab Da."
On the other hand, prominent BJP leaders like Sushil Kumar Modi lauded the former president for his "boosting dialogue".
Taking a potshot at the Congress leaders, RSS told in a statement that the saffron organisation has always backed the idea of dialogue in the society. The BJP general secretary Bhupinder Yadav said that Congress is a narrow-minded party.
Some of the eminent historians such as Ramchandra Guha, tweeted, "Catholic and broad-minded understanding of what it means to be an Indian", while historian Ramachandra Guha said, "Mohan Bhagwat's unitary and homogenising nationalism has been shamed by Pranab Mukherjee's catholic and broad-minded understanding of what it means to be an Indian. Mukherjee dwells on the significance of our Constitution, a document Bhagwat would not or could not mention."