Former president Pranab Mukherjee on Thursday, June 7, showed India that he is still very much a Congressman when he toed his party's line on various issues as he spoke at the Tritiya Varsh event organised by the Rashtriya Swayamsevak Sangh (RSS) at its headquarters in Nagpur.
However, the speech came after several voices from within the Congress – including Mukherjee's own daughter – criticised the party veteran for not only accepting the invitation to speak at the headquarters of the right-wing outfit that is the parent organisation of the BJP, but also happily indulging in every photo opportunity possible.
Mukherjee, who had had to – through his memoirs – quash rumours that he was denied the prime minister's post when Indira Gandhi was assassinated in 1984, through his actions on Wednesday and Thursday showed exactly how jittery the Congress is in the run-up to the 2019 Lok Sabha elections.
Message of pluralism
Mukherjee braved several barbs from the Congress and the ire of the RSS and the BJP when he batted for pluralism in his speech.
He said during the speech: "Our national identity has emerged after a long-drawn process of confluence and assimilation. The multiple cultures and faiths make us special and tolerant."
He added: "Any attempt at defining our nationhood in terms of dogma and identities or religion, region, hatred and intolerance will only lead to dilution of our identity."
This may easily be seen as a barb at the BJP, many of whose leaders have been pursuing a right-wing agenda marked by cow-vigilantism, communal violence and some steps that have been perceived as anti-minorities.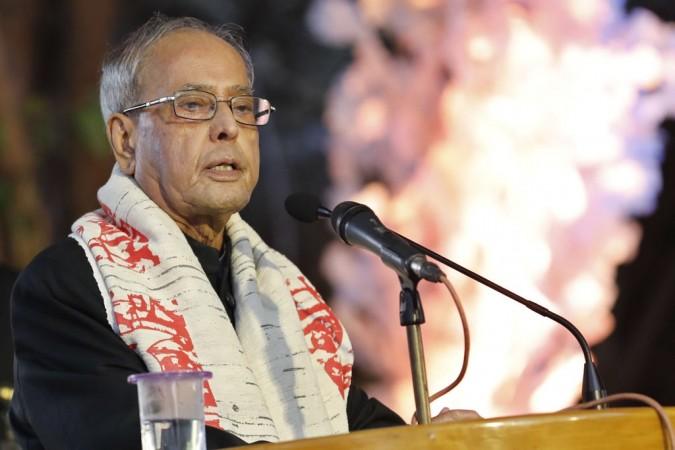 This is also the official view of the Congress, which has been trying to push an apparent inclusive agenda to pit against the BJP leaders' divisive narrative.
Mukherjee, meanwhile, also said: "As Mahatma Gandhi explained, Indian nationalism was not exclusive nor aggressive nor destructive. It was this very nationalism that Pandit [Jawaharlal] Nehru so vividly expressed in the book 'Discovery of India'. He wrote, 'I am convinced that nationalism can only come out of the ideological fusion of Hindu, Muslims, Sikhs and other groups in India'."
Congress caught on wrong foot?
The Congress had clearly not been expecting its own line in Mukherjee's speech. This was more than evident in the remarks that came from several Congress leaders.
He told a Bengali daily in the run-up to the event: "Whatever I have to say, I will say in Nagpur. I have received several letters, requests, and phone calls, but I haven't responded to anyone yet."
However, this did not stop Congress leader Ahmed Patel from tweeting: "I did not expect this from you Pranab da." According to an NDTV report, it was former Congress president Sonia Gandhi who asked Patel – a close aide of hers – to send out the tweet.
Even Mukherjee's own daughter, Congress leader Sharmistha Mukherjee, criticised her father in a series of tweets.
However, the tone of the Congress leaders saw a U-turn after the speech. Party spokesperson Randeep Singh Surjewala was quoted by news agency ANI as saying: "Today Pranab Mukherjee has shown the mirror to RSS at their HQ. He talked of plurality, tolerance and multiculturalism."
He added: "Pranab Mukherjee has reminded the RSS of the history of India. He taught the RSS that India's beauty lies in its tolerance for different ideas, religions and languages. Is the RSS ready to listen?"
The way the Congress flip-flopped on Mukherjee's speech is a clear indication of how jittery the party is in the run-up to the general elections next year.
Having been reduced to about a 10th of the Lok Sabha in numbers in the previous elections, the Congress has since then won only a handful of Assembly elections. As a cool-as-a-cucumber Mukherjee gave the RSS some hard lessons in their own backyard, a shaky Congress – through its reactions – might have already diluted the desired effect.