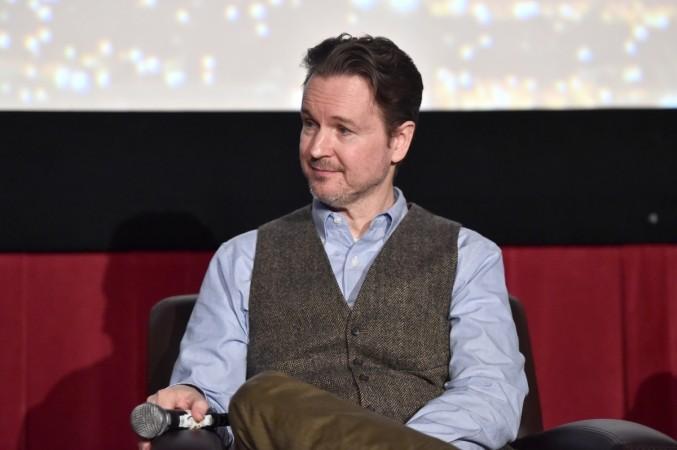 While there are reports suggesting that Batgirl has taken the backseat on Warner Bros' priority list after director Joss Whedon stepped down from the directorial duties, rumours were on high claiming that DC Films could lose Matt Reeves as the director of the Batman solo movies.
The director was placed at the helm of The Batman after Ben Affleck decided to step away from the project. Numerous speculations were setting the internet ablaze suggesting that even Reeves has distanced himself from the project. But insiders are debunking the rumours and confirming that Reeves is still in the project and working on it.
Hollywood insiders tell The Wrap that the rumours are "not true," and "he is writing away." Director Reeves assured fans on two different occasions that he was working on the script.
First, he responded to a fan tweet, who asked him if he was writing the movie's script, saying he was penning down the story. And second, he spoke to MTV's Happy San Confused podcast last year, he said he was penning down a new story for The Batman. "It's just starting again. I'm excited about it. I think it's going to be really cool," he said during the podcast.
The speculations about his exit began when online movie pundit John Campea, in a YouTube video, said he heard a "100 percent true" information about Warner Bros. and the DC Universe that would make people "lose their banana minds, and not in a good way."
While speculations about Reeves exit has been put to rest, fans are still jittery about Campea statement. There is still no clarity about who or what he was talking about.
DC Films hasn't had great past few years. Apart from the dynamic success of Wonder Woman, the extended universe hasn't quite kicked off the way Warner Bros imagined.
Recent reports suggested that the unsuccessful run at the box office has put the production house on a back foot.
The executives are keen on developing the Justice League's lead characters – Batman, Superman, Wonder Woman, The Flash, Cyborg and Aquaman – and the newer characters like Batgirl will have to wait.
With regard to The Batman project, though the film has roped in Matt Reeves, there is still uncertainty about Affleck's inclusion in the project. Speculations were on a high last year that claimed Reeves was on a lookout for a new Batman and Jake Gyllenhaal could be one of the frontrunners.
But there has been no confirmation or a statement from the production house regarding this.