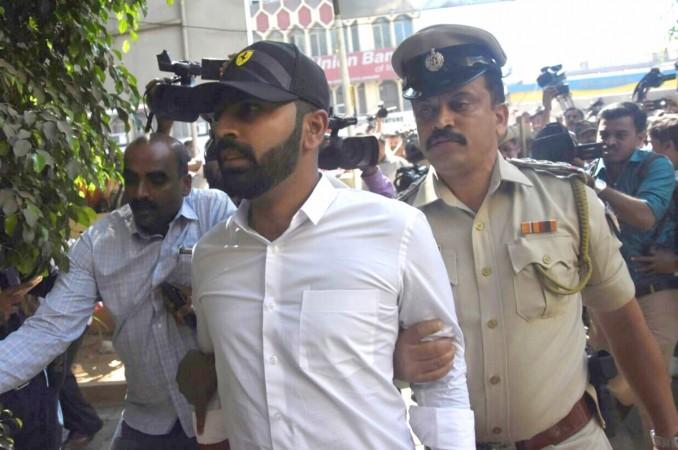 In a major relief to Mohammed Nalapad Haris, the son of Congress MLA NA Haris, the Karnataka High Court granted him a conditional bail on Thursday, June 14. Nalapad was in judicial custody in an attempt-to-murder case for about 115 days.
The son of Congress MLA from the Shanthinagar constituency has been accused of attacking a youth in a café in UB City on February 17.
Nalapad has now been asked to surrender his passport in court and also furnish a bond of Rs 2 lakh along with two sureties.
The court proceedings have been going on for a while now and on Wednesday, June 13, Justice John Michael Cunha is said to have heard the matter for about two hours. He then reserved the verdict on Nalapad's bail plea for Thursday.
At the hearing, Nalapad's advocate B V Acharya said that even if the evidence is taken into consideration, the allegation clearly says he had only slapped and kicked Vidvat L and it did not amount to attempt-to-murder and Section 307 made no sense in this case, reported the Times of India.
Section 307 in the Indian Penal Code is a provision for attempt-to-murder and says: "Whoever does any act with such intention or knowledge, and under such circumstances that, if he by that act caused death, he would be guilty of murder." The punishment for it is imprisonment for a specified number of years and may extend to 10 years and penalty.

In addition, if the person is hurt by the convict, the punishment could extend to life imprisonment or even death.
Acharya also said that the altercation had broken out in February over an argument on the spot and it wasn't a premeditated brawl. The advocate also noted that in case the court was worried that Nalapad came from an influential family and would pressurise the victim to withdraw the case, the court could grant the bail with strict, specified restrictions.
However, special public prosecutor M S Shaym Sundar argued that there is much more to the case and claimed that Nalapad had attacked Vidvat several times. Not just that, he had even followed the victim to Mallya Hospital, which proves that there is much more to the case than meets the eye.
Live Updates
What are the conditions?
While the bail may come as a relief, it is not without conditions.
Nalapad has been asked to surrender his passport in court and will also have to furnish a bond of Rs 2 lakh along with two sureties
Relief for Nalapad
In a major relief for Nalapad, the Karnataka High Court has granted him a conditional bail
Verdict at 10.30 am
The High Court has reserved the order for 10.30 am
Nalapad's family influence won't help, former CM Siddaramaiah had said
The then CM Siddaramaiah had said that Nalapad's family influence would help him in the case and anyone at fault will not be spared.
Nalapad's father has also said that he had advised his son not to skirt the law.
"Yesterday my son spoke to his mother over the phone. I contacted him after that and asked him to not skirt the law and surrender to the police. I have always been a law-abiding citizen and I am in no way involved in this case," NA Harris told The News Minute.
"No one is above the law. Please do not indulge in dirty politics over this issue. It is like stabbing a dead body with a knife. This is all I ask. One cannot cover up something wrong so I have asked my son to surrender."
Charges against Nalapad
The police had registered an FIR against Nalapad under IPC sections 341 (wrongful restraint), 506 (criminal intimidation), 143 and 144 (unlawful assembly), 146 and 147 (rioting), 326 (voluntarily causing grievous hurt by dangerous weapons) and 504 (intentional insult with intent to provoke breach of peace).
Verdict on bail plea
The verdict on Nalapad's bail plea is likely to be announced shortly
Earlier bail plea
Nalapad had applied for a bail in March as well, but the HC at the time had rejected his plea and had called the incident "horrifying and terrifying."
The HC had said that it had also taken the behaviour and character of the accused into consideration
"The character, behaviour, means, position and standing of the accused are very important to be considered. It is sure that he misuses his position, as he has already done and discussed above, to intimidate the witnesses and tamper with evidence," the 38-page order said.
"The CCTV footages show the horrendous atmosphere created when the incident took place and there is no guarantee that such people will remain quiet without tampering with evidence once they come out of jail. Hence, I come to the conclusion that this petition deserves dismissal. Petition is dismissed. Bail is rejected."