US President Donald Trump recently revealed his administration's strategy on Afghanistan and in it, he wanted India to play a bigger role in building peace and stability in the war-ravaged country besides blasting Pakistan for not doing enough to curb terrorists based on its soil.
Trump's prescription is in a way a similar to the stand of the Barack Obama regime which had termed India as the "linchpin" in Washington's game plan to counter China in the Asia-Pacific region. Obama, who had turned the focus to China's neighbourhood from West Asia, found India's successive leaderships in Manmohan Singh and Narendra Modi conducive to serve his plan. The defence minister of the Singh government – AK Antony – however, had a word of caution for the US policy saying Washington would make strides in a way that suits all countries.
Also read: Trump's Afghanistan plan will put leaderless Pakistan in a serious jeopardy
There was a sense of realism in what Antony said. New Delhi, which had once followed the policy of non-alignment to stay away from big power struggle, has no business in turning into an ally of the US to fight the latter's diplomatic and ideological war.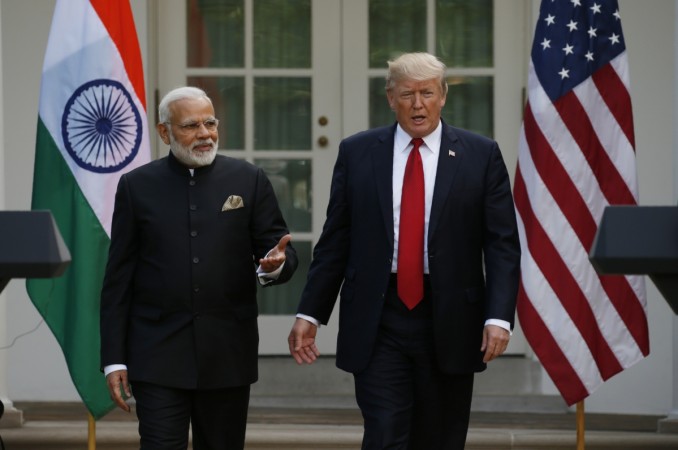 India should think twice before feeling elated by US commitments
Under the Modi government, New Delhi did not care about keeping a safe distance and an encouraged Obama also promised to provide India with his country's aircraft carrier technology to come to the aid of its China policy. India started projecting itself as a power which is not ready to get intimidated by the Chinese, despite the gap in their power and status.
Also read: Did China initiate Doklam row to push India into a diplomatic trap?
It reached out to China's other rivals in the Asia Pacific and is currently engaged in an eye-to-eye confrontation with Beijing over the Doklam dispute in the Sikkim sector. Inside the country, too, the Modi government has put a special emphasis on the north-east as a measure to challenge the Chinese dominance. India's ground preparedness might be a matter of debate but at least on the face, it is taking every possible step to show to the world that it is ready to match the Chinese for every inch.
Obama's successor, however, is not interested in the strategic rivalry with China and hence, Washington has not spoken anything solely in favour of India on the Doklam crisis. Its engagement with the North Korean problem requires it to have communication channels open with the Chinese and from that perspective of realpolitik, the Trump administration is not more than academically bothered about the India-China row.
Bear hugs don't mean we will toe Americs's lines
Modi, who wastes no time to give a bear-hug to American presidents, should read into the American selfishness (every country is selfish when it comes to foreign policy) and desist from buying Trump's call for playing a bigger role in Afghanistan just to suit the Americans' plan. India certainly needs to increase its reach and become a more significant world player but that doesn't mean it will have to toe the American line to suit the latter's interests more.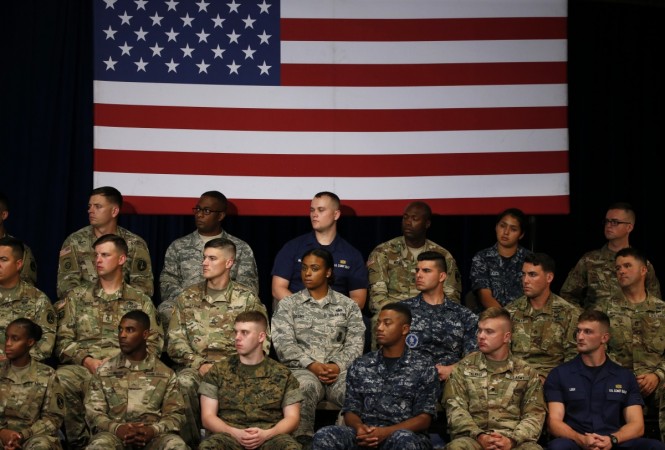 If India joins Afghanistan at Trump's invitation, the repercussions will be bad for the entire region. Pakistan will not remain silent despite Trump reprimanding it and will logically run to Russia and China for a counterweight. India's relation with Iran could also be in a jeopardy if the former decides to blindly join Trump's bandwagon in Afghanistan and the net result of all this strategic complications will be more chaos and instability in Afghanistan.
India can't open several hostile fronts
Also, no matter what India's hyper-nationalist political and army leaderships and the media feel, New Delhi can't afford to open another chaotic front to its north-west when it is already having a serious row with China in the north and north-east. Seeing Washington's diplomatic stand on the Doklam crisis, PM Modi should not trust Trump's words without assessing them. In case the US deserts Afghanistan tomorrow after engaging India there and yet meeting a massive failure, it will be New Delhi which is closer to the violence-torn country that will be at a greater risk of experiencing chaos and conflict.
India should pursue its independent Afghanistan policy
New Delhi's plan to encircle Pakistan by taking into confidence its aggrieved neighbours like Afghanistan and Iran is perfectly sound. But it should execute the plan under its own leadership and not align it with the Americans' design, thinking democracies think alike. The US has itself to blame for the Afghanistan mess and it should be left to itself to clean or aggravate it.
Trump's ploy of poking India by asking it to share some burden since it is making money through trade with the US should also be ignored. Trade has nothing to do with alignments of foreign policy. President Trump might think he is the most intelligent person on this planet but we too have our own share of wisdom.