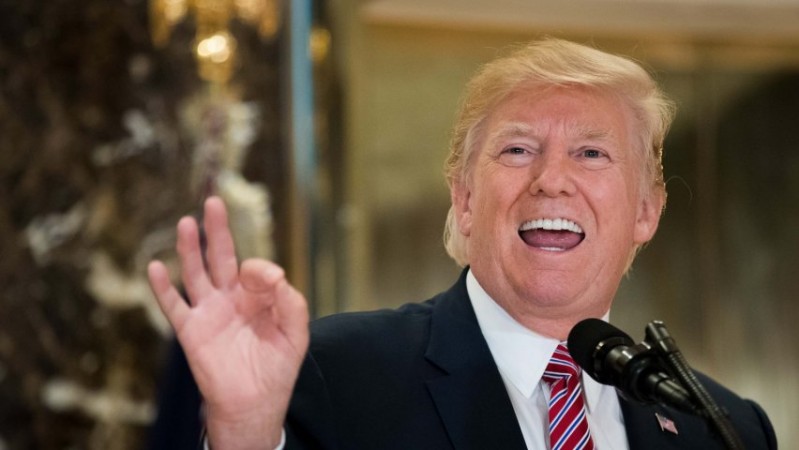 It's testing times for Pakistan. Once the closest Asian ally of Washington, it has failed to make any alteration to its sliding fortunes in relationship with the US in the Donald Trump days as well and after the US president revealed an Afghanistan strategy which is extremely critical of Pakistan's role, Islamabad will find things more challenging from here on.
Apart from some goodwill exchanges (we still remember how Pakistan had tried to make a big fuss out of Trump's first phone call with its deposed prime minister Nawaz Sharif soon after he got elected), Pakistan has not been able to make any considerable changes in its relations with the Americans. Washington although hasn't dumped Pakistan permanently but its duplicity on terror has certainly frustrated the policy-makers in the US and hence the lowering of aides and official rebukes.
By inviting India in Afghanistan, US has put Pakistan in big trouble
Trump has added more to Pakistan's woes by inviting India to play a bigger role in Afghanistan's normalisation. This has rattled Islamabad for it will now see this as a boost for New Delhi's encirclement policy. Trump's invitation to India is more a recipe for regional chaos and instability but from Pakistan's perspective, this amounts to a national threat and with Sharif ousted and no credible face to lead it, Islamabad will feel even more vulnerable. Its only other option now is to seek support from all-weather friend China and Russia.
But as far as its relation with the US is concerned, Pakistan's failure to convince Washington and make it change its stand towards it since the final years of the George W Bush administration is hurting it badly. But this failure is a result of incompatibility of national perspectives.
It's difficult for Pakistan to comply with US interests in Afghanistan
While the US wants all terrorists operating in Afghanistan and Pakistan neutralised, Islamabad considers that with India's growing desire to play a role in Afghanistan, it has its own national interests to serve and this results in it backing the militant elements to disrupt the peace process. Pakistan's only route to exit the mess is by talking to the US and Afghan authorities over areas of cooperation so that the issue of it having links with the Haqqani Network doesn't remain the dominant point of argument, resulting in a complete paralysis.
But having said that, with no leadership in place and the civilian rule looking under threat again, it will be a humongous task for the Pakistanis to convince the world about their good intention.
The US doesn't either have a well-crafted Afghanistan policy in place. Nobody even knows what Trump can decide tomorrow but till this point of time, his revelations have put Pakistan at a serious strategic disadvantage and one doesn't find it succeeding to override the obstacles all by itself anytime soon.