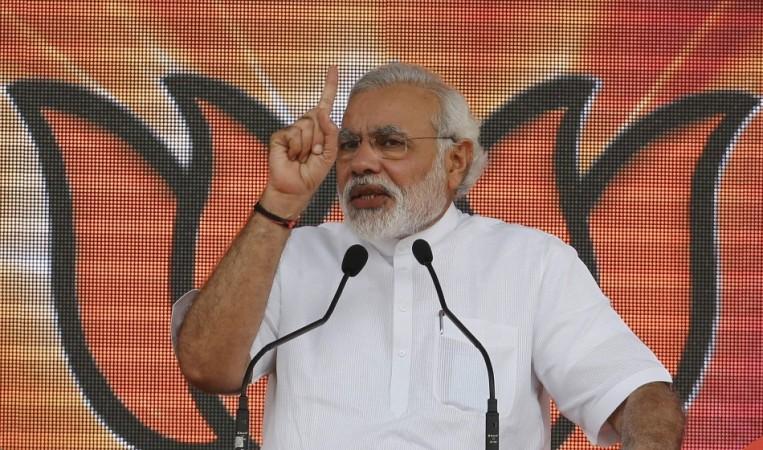 Indian Prime Minister Narendra Modi today hailed the affordable healthcare system implemented by his government. Modi spoke about how the cost of medical care had gone down in the country due to schemes like Pradhan Mantri Bhartiya Janaushadhi Pariyojana.
In his address, he said, "Due to illness, the financial burden is immense for the poor and the middle class. Our constant endeavour is to ensure affordable healthcare to every Indian."
Modi used the example of stent prices, which have been reduced substantially. He said, "The prices of stents used in the treatment of heart ailments have been reduced by 80-85 percent. Earlier, they were available at Rs 1-1.5 lakhs but now, it could be bought for Rs 25,000 to 30,000. This is helping the poor and the middle class the most."
The price ceiling and margin caps on coronary stents were introduced by the former chairman of the National Pharmaceutical Pricing Authority Bhupendra Singh. It came into effect after a Public Interest Litigation (PIL) by lawyer Birender Sangwan, who wanted stricter regulations on stent pricing.
Prior to the PIL, the medical market in India was loosely regulated and prices were often high for key components like stents, putting good healthcare out of the hands of millions.
Key companies in India such as SMT, Translumina Therapeutics and Meril Life Sciences have often been at the receiving end since hospitals refused to use their products as they were locally made. Before the prime minister's 'Make In India' initiative, Indian products were often considered inferior.
Having the 'Made in America' tag allowed hospitals to charge a premium, a practice that is commonplace in the Indian medical market. However, once the cap came into place, several international companies exited the market. This proved to be a boon for Indian manufacturers, who have now seen their market share double to 20%.
Some companies, such as Boston Scientific have asked the government to reconsider its decision fearing such caps may soon be placed on other medical equipment as well. The Modi government, however, has refused to budge.
[With inputs from ANI]