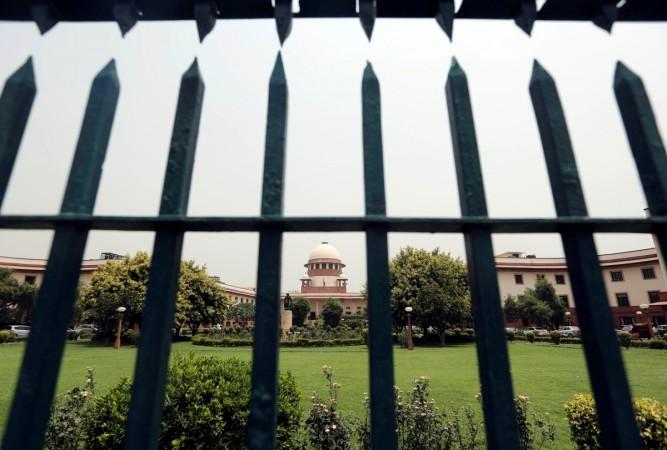 In a move that might just spell doom for the Bharatiya Janata Party and give the Congress-Janata Dal (Secular) an upper hand in the south Indian state of Karnataka, the Supreme Court has ordered the BJP to face a floor test at the house on Saturday, May 19.
Amid all the political drama that took place post the election results, the Supreme Court questioned Karnataka Governor Vajubhai Vala's decision to let the BJP form the government despite the party not having the majority. The JD(S)-Congress alliance has 116 MLAs to form a stable government as compared to the BJP with 104 MLAs.
Soon after the SC ordered for a floor test, state chief minister Yeddyurappa reassured his faith in the party and said that he is confident in proving full majority in Karnataka. "Will discuss with Chief secretary and call for assembly session tomorrow. We are 100% confident that we will prove full majority," ANI reported.
Here are the key points:
The Supreme Court said that it is just a number game and whoever enjoys the majority should form the government.
SC ordered a floor test at 4 pm on Saturday.
Justice Arjan Kumar Sikri added that 'floor test seems to be the best option.'
The lawyer for Congress-JD(S), Abhishek Manu Singhvi, said that they are ready for the floor test tomorrow.
Singhvi stated that the SC told Yeddyurappa to not take any policy decisions until the floor test.
However, BJP's lawyer Mukul Rohatgi opposed the floor test tomorrow as they want more time.
Earlier, the Supreme Court had refused a stay on Karnataka chief minister BS Yeddyurappa's swearing-in ceremony on May 17. This came as a setback for Congress who challenged Karnataka Governor Vajubhai Vala's decision to let the BJP form the government and also give them 15 days to prove their majority.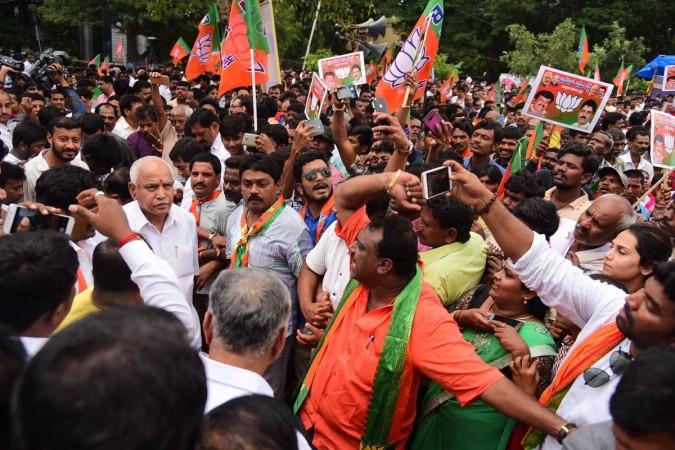 The BJP had claimed that it should form the government as it is the single largest party in the state. This was also reaffirmed when Yeddyurappa told party leaders as quoted by Times of India:
"I do not think we need 15 days to prove majority, despite the governor giving us time. I am confident that those Congress MLAs lodged in a private resort outside Bengaluru, who have undergone mental torture and harassment, will vote with the government. We are in power and we will prove our majority."
The Supreme Court's decision to cut short the time from 15 days to just over 24 hours will be a real test for the BJP to muster up the numbers needed to form the government in Karnataka.
Today's Supreme Court order, vindicates our stand that Governor Vala acted unconstitutionally.

The BJP's bluff that it will form the Govt., even without the numbers, has been called out by the court.

Stopped legally, they will now try money & muscle, to steal the mandate.

— Rahul Gandhi (@RahulGandhi) May 18, 2018
Congress-JD(S) plea against #Karnataka Governor inviting BJP to form govt: SC observed that as BS Yeddyurappa has claimed support and BJP is single largest party, there could be two probabilities. whether Guv's decision has to be tested or a floor test has to be held on Saturday.

— ANI (@ANI) May 18, 2018
Congress-JD(S) plea against #Karnataka Governor inviting BJP to form govt: Abhishek Manu Singhvi, sought proper security for Congress-JD(S) MLAs in case of floor test being conducted. Supreme Court observed that it can pass an order to make proper security arrangements.

— ANI (@ANI) May 18, 2018
We welcome the Supreme Court's order. We will prove majority on the floor of the House tomorrow, we are ready for floor test: Shobha Karandlaje, BJP pic.twitter.com/kMu1N2nHWp

— ANI (@ANI) May 18, 2018
SC verdict has upheld constitutional morality&democracy. It's a judgement that should be celebrated. Faith of people in wisdom of SC is vindicated once again. It's set back for a party that wanted to usurp power:Ashwani Kumar,Congress on SC directing floor test in K'taka Assembly pic.twitter.com/2srcDuygg0

— ANI (@ANI) May 18, 2018