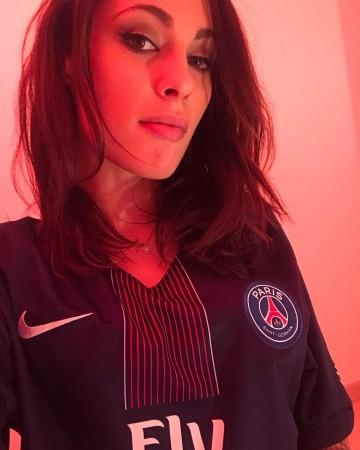 The thought of sexual predators preying on unsuspecting innocent kids is creepy, but preteens obsessing over adult stars and messaging them begging for intercourse takes it to another level of creepiness.
And this is exactly what left adult entertainment performer Nikita Bellucci outraged, as the 28-year-old took to Instagram to go on a stormy rant about how she's "tired of educating kids about sex".
Also read: Adult star Olivia Nova found dead
Bellucci also blasted parents for not being informative enough to their children about sex education. She posted the rant with a string of explicit messages she received from teens as young as 12 and 13!
She tweeted screenshots of three messages in particular and captioned it saying: "Message for those who care about their kids ...Or not!"
The shocking messages show these little kids approaching the French pornstar with their not so discreet propositions, and to add to that, the tweets have received multiple retweets, likes and comments.
The first screenshot shows a boy, all of 12, persistently messaging Bellucci for certain sexual acts, followed by another 12-year-old requesting the same. A third one, from another teen, reads: "Hi, I'm 13 years old and I'm a fan of you. Could you send me some nudes please?"
To this Bellucci replied with: "No. By contrast I can send screenshots to your parents. You're not ashamed to hang out on the networks to ask for ass pics of actresses? Dude 13 years. Ask yourself the right questions go do your homework and do not write to me anymore."
Nikita also addressed the very common, biased flak her profession attracts, saying: "Yes access to pornographic content is easy and unfortunately there is not enough control, so it is now normal to regularly receive messages from kids asking for photos, to take their virginity, or among other things I want to f***?
"There is a complete lack of prevention, and it is not up to [sex workers] to educate your kids. There is no control, no surveillance on anything, and then we always accuse the same. I will not lower my head under the pretext that I should be ashamed. It's not for me to ask myself questions."
In addition to calling out the boys, Nikita also blamed their parents for lack of supervision and regulation when it came to their children's social media usage. "I'm getting fed up with educating your kids. Stop unloading your responsibilities on sex workers," she stressed.
She also continued saying: "There's a total lack of education for young people about sex and sex work. Do you think this is normal 13 year old boys on YouTube, Snapchat, Instagram and Twitter? People tell me it's their age, but that is a lie, they could have control but they are not monitored by their parents."
A lot of people have even shown support for her public blast on Twitter.
One particular user wrote: "Congratulations NikitaBellucciX! And thank you for being a strong woman with a standard of the decency of right and wrong... and then having the fortitude and genuine concern to bring it to light, to try and correct the situation. I hope parents are listening."
Another supporter wrote: "Thank you for speaking about children and their sexual behaviour and the dangers of access to all types of content on the web without control. I'm a mother, our teens are undergoing sexual pressure on the networks."