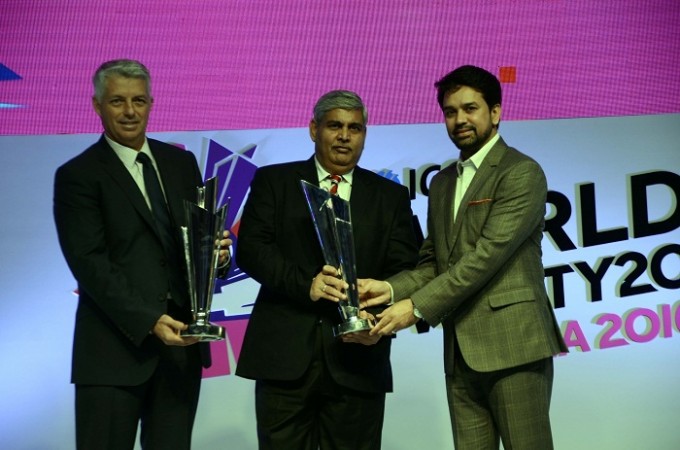 Shashank Manohar resigned the post of BCCI president on Tuesday, and it has not gone down too well in certain quarters. Manohar, with an eye on the ICC chairman post decided to step down as the BCCI chief.
Manohar could have stayed as the BCCI president, and filed his nomination, but a recent constitutional amendment made it tricky. A person has to be free from their respective national board to be nominated for the ICC post.
With his resignation from the BCCI post, Manohar is the favourite to become the ICC chairman, with most international cricket boards favouring the administrator. But, his resignation was not welcomed by Cricket Association of Bihar secretary, Aditya Verma, who took a dig at Manohar, calling him 'power-hungry'.
Manohar had taken over the all-important role after the then president Jagmohan Dalmiya suffered an unfortunate death in September last year.
After taking over from Dalmiya, Manohar, who is regarded as one of the cleanest administrators in the country, promised to cleanse the sport, but he ended up vacating the post after just eight months.
"Shashank Manohar's latest move to go to ICC shows that he is a power hungry official. When he was not in power, he spoke about cleansing the game and now he is leaving BCCI without completing his job. Also he is a man who believes in back-stabbing as he and his group used me in their battle against N Srinivasan and then back-stabbed without fulfilling promises," PTI quoted Verma as saying.
"For Manohar, promises meant nothing. I understood that when with help of Ratnakar Shetty I was thrown out of the BCCI office, it was Manohar behind the move. I had made numerous complaints about Shetty and that fell on deaf ears," Verma said.
So now, the BCCI, who also has the worry of the ongoing battle with the Supreme Court regarding the Lodha recommendations, needs to hold a special general meeting, and plan the way forward. At present, according to several reports, BCCI secretary Anurag Thakur is one of the favourites to replace Manohar.