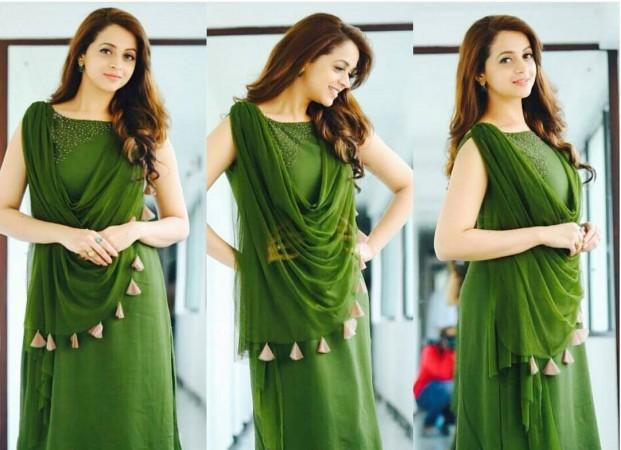 Many of you might have received a video on Whatsapp or Facebook in which actress Bhavana is heard saying: "Thank you so much for all the love and support. I love you all?" The close friends and family members of the actress have now come forward confirming that the video was recorded years ago.
Also read: Kerala actress reacts after Dileep's arrest; denies real estate deals with actor
They have also clarified that Bhavana doesn't have any official or personal Facebook account as she had quit from social media long ago. "Friends, pls take a look, this page is a fake page. She quit FB a long time ago. The thanking video circulating now a days is something which was taken years back. Pls help us in blocking this page [sic]," singer Sayanora Philip, a close friend of Bhavana posted on her social media page.
Read more: With actor Dileep's arrest, what will be the fate of his next movie Ramaleela?
The actress' brother Jayaddev Balchandra has also confirmed on the fake pages and thanked for all the support her fans have been showering. "She has no official page in FB. Thanks to her fans who love her so much. For official look for my profile or my brothers as of now (sic)," he posted.
Meanwhile, the Facebook page that is believed to have initially circulated the old thanking video of the actress has been removed, at the time of reporting. However, there are a few more social media pages of the actress with nearly two lakh followers.
On the work front, Bhavana, who made her notable entry to Mollywood as Parimalam in the superhit movie Nammal, had three back-to-back releases, including Honey Bee 2: Celebrations, Adventures of Omanakuttan and Vilakkumaran. The actress will be next seen in Prithviraj Sukumaran's must-awaited flick Adam. Recently, in a private family function, the actress got engaged to Kannada producer Naveen at Casino Hotel in Kochi on Thursday, March 9. The couple is expected to enter the wedlock later this year.
Check Bhavana's engagenent pics
Here's Sayanora and Jayaddev's Facebook posts:
Here is the video that has gone viral on social media: