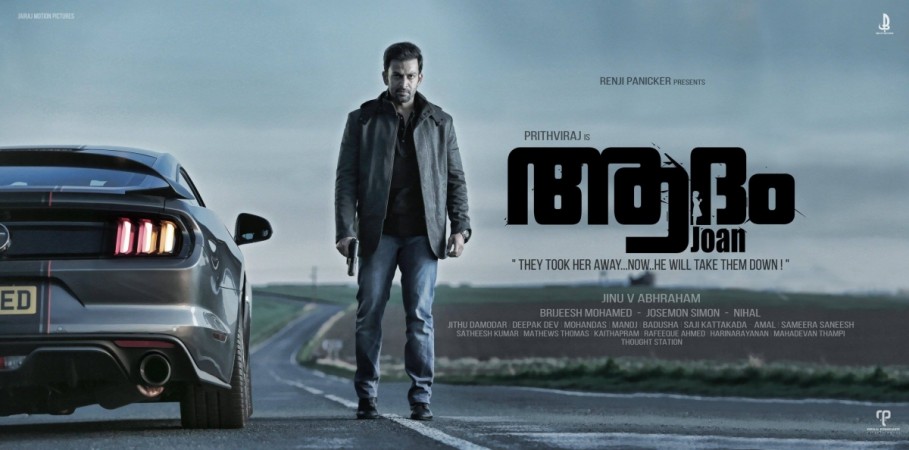 When Mollywood young star Prithviraj Sukumaran unveiled his first-look poster from upcoming Malayalam movie Adam Joan on Sunday, April 9 with the caption, "They took her away.. Now.. He will take them down," little did he know that it would make headlines for all the wrong reasons.
Though the poster has opened to positive response from netizens, a designer has come forward with allegations against the movie's director Jinu V Abraham. According to the Facebook post of designer Jithu Chandran, the filmmaker has allegedly cheated him over the title design of the Prithviraj and Bhavana-starrer.
Also read: Bhavana in Adam Joan
"Jinu Abraham had asked me to design a title design for Adam a year before, and I accepted the offer as it is Prithviraj's movie. He had assured that if he is impressed with the design, I will be assigned to do the poster designs as well, and he wanted a pattern similar to Amen. I even got my friend's help in designing few patterns, but then we heard that the project will be delayed. Few months later, I sent few more designs with background image. Though he was happy with the last design, he never responded to my messages on the work's update [translated from Malayalam]," reads the social media post of Jithu.
Jithu, who is also a member of Film Employees Federation of Kerala (FEFKA), added that he wouldn't have reacted if Jinu had the "manners" to give proper feedback on his designs.
"I am writing about this now as it should not be done to anyone else. Designing is also a hardworking task just like writing a script or directing a movie. Why did you made us work if your intention was to use FML-TTChithiraBold? Even if you consider us to be daily wagers, did you bother to pay for our work? Being a member of FEFKA, I have reported this to the authorities of the association. This is an issue faced by many poster designers, who have never opened up on it," he added.
-