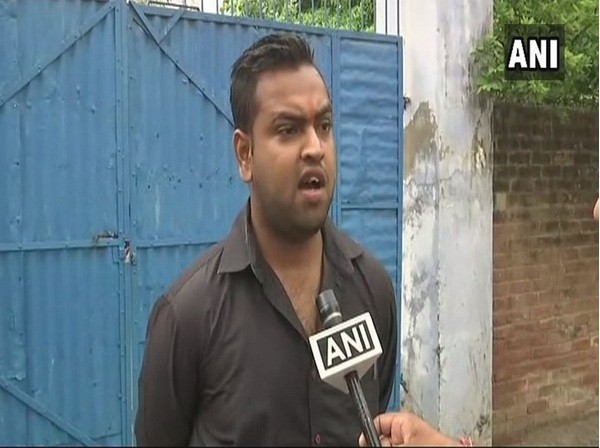 The principal secretary of Yogi Adityanath, S. P. Goel has been accused of demanding Rs 25 lakh as bribe from a businessman.
The businessman, named Abhishek Gupta said that Goel asked for the money in response to Gupta's request for road-widening near his proposed petrol pump. In an interview with ANI, Gupta said:
At first, he demanded it indirectly, later he directly asked for Rs 25 lakh. He said to me that give me money or I will cancel it [sic]. I told him that I am not financially strong and have taken Rs 1 crore loan for this petrol pump. I had also written a letter to the Governor regarding the same.
Governor Ram Naik shot off a letter to the Chief Minister asking him to look into the matter. In the E-Mail to the governor, Gupta said that Goel, an IAS officer would sit on the file till his demand was fulfilled.
Following the interview, Gupta was arrested by the police after an FIR was filed against him by BJP party office in-charge Bharat Dixit. Dixit alleged that Gupta was exerting pressure on senior BJP members and office bearers to get favours.
The complainant was picked up by the police in the afternoon for interrogation, said Lucknow Senior Superintendent of Police Deepak Kumar.
Following the complaint, the police has filed a case under Sections 419 (cheating by personation), 420 (Cheating and dishonestly) and 500 (defamation) of the IPC (Indian Penal Code) against Gupta," the SSP said.
In response, the UP Chief Minister has asked for details in the case as per an official spokesman. Adityanath has asked Chief Secretary Rajeev Kumar to find out the factual position in the case.
While corruption in the BJP government has been reduced, there have been several instances of government officials either caught or accused of taking bribes.
[With inputs from ANI]