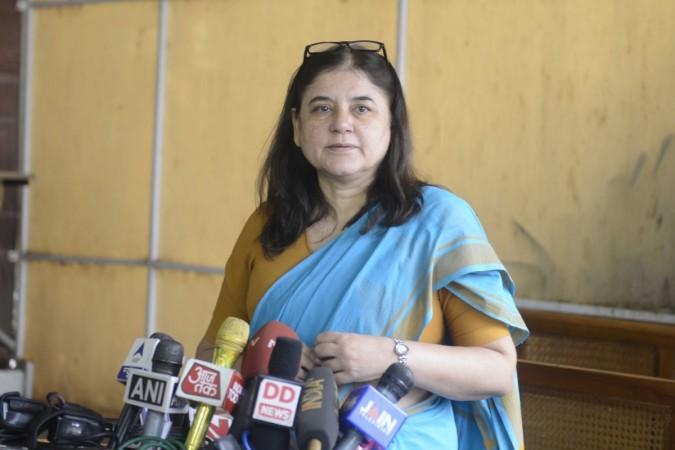 Twitter is currently witnessing a raging debate on if Women and child development minister Maneka Gandhi was right in shaming and abusing an official, who has been accused of corruption in Uttar Pradesh.
Gandhi was attending a public meeting in Baheri city of UP and was told about the official, who is said to have taken bribes. Caught on camera, the union minister is seen getting furious at the official and rebuking him for his deeds.
"Humans survive on respect not money. You are fat like a b*****d and have the cheek to take bribe," she is heard saying in Hindi.
Gandhi also slammed the officer for not fulfilling his duties.
She then spoke of the 2019 elections and said that people must vote for good governance. She said that her main focus lies in three areas -- toilets in all the houses, good roads, and electrification.
While several Twitter users seem to agree with Gandhi and believe that such people must be shamed and brought to books, several others have slammed the union minister for talking about his weight.
Nothing wrong. She said well. Corrupt ppl don't deserve respect.

— Virendra bhardwaj (@virubhardwaj01) February 17, 2018
Not right
If minister has issues take proper steps
Have a talk in the office
Record minutes of meeting
Hand over case file to appropriate authorities
Keep copies
Follow up thru assigned staff from ministers office
Be ethically morally responsible two wrongs don't make a right

— Anthony Saldanha (@AnthonySald) February 17, 2018
I'm glad @Manekagandhibjp is trying a bring a change in the way this system works. These corrupt officers make life of law-abiding citizens hell.

— Imprint Archana (@Imprintcentre) February 17, 2018
Will she dare to say this to her colleagues...i guess there might be many.

— amith pillai (@15amithrp) February 17, 2018