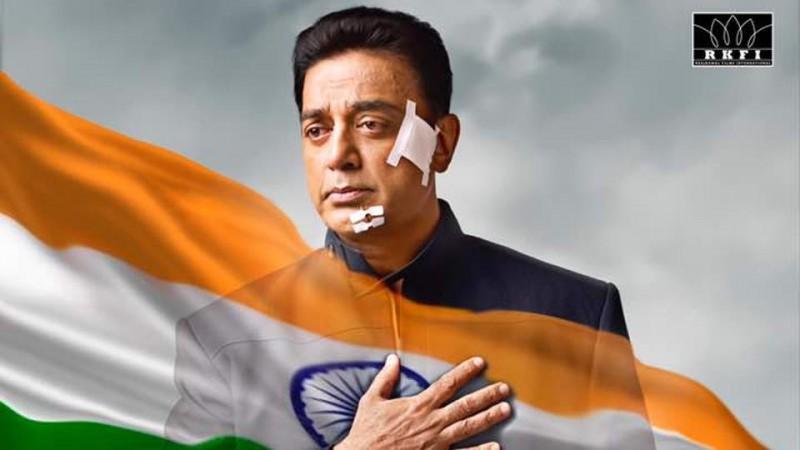 The first trailer from Kamal Haasan's much-delayed Vishwaroopam 2 is finally out. Yes, the promotional video from the multilingual movie will hit the internet with a bang on Monday, June 11.
"The much-awaited #Vishwaroopam2Trailer will hit you on June 11 at 5pm! #Vishwaroopam2TrailerOnJune11 #KAMALHAASAN. [sic]"Raaj Kamal, the production house, tweeted. Adding further, the Ulayanayagan posted, "Wow! People, thanks for so much love. I am tweetilated and humbled with teewtitude.. [sic]"
The makers are ready to come up with a crisp and interesting video clip which is expected to present some of the best moments in Vishwaroopam 2.
Meanwhile, the buzz says that Bollywood actor Aamir Khan will be launching the Hindi version of Vishwaroopam 2 trailer. Simultaneously, Telugu superstar Jr NTR will release the Tollywood version, while Kamal's daughter Shruti Haasan will launch the Tamil version.
Vishwaroopam was banned in Tamil Nadu in 2013 for a few weeks by the state government citing law and order problems, although the alleged motive behind the move was late J Jayalalithaa trying to punish Kamal Haasan for a pro-DMK statement.
The movie was later cleared by the court while it had a hassle-free release outside Tamil Nadu. Apparently, the sequel changed hands and Oscar Ravichandran came forward to release it.
Unfortunately, the producer was hit by financial issues and lost interest in the film. Also, the fear of being targeted by the AIADMK again was said to be one of the reasons why Vishwaroopam 2 was delayed.