The final verdict is out and Supreme Court has ruled that Aadhaar is not mandatory to be linked to your bank accounts, phone numbers, and digital wallets. But the verdict raises concerns among people who have already linked their Aadhaar to various services, who were skeptical on doing so in the first place.
The ground-breaking judgment was passed on Wednesday, September 26, disallowing Aadhaar card holders to issue their 12-digit unique identification number to banks, telecom operators and digital wallets. The judgment also stated that Aadhaar numbers would be erased from the telecom operators' database.
Reliance Jio was one of the first telcos in India to start e-KYC verification using Aadhaar, and the trend was followed by other telcos. Reliance Jio's 100 percent userbase is verified through Aadhaar and it remains to be seen how soon the telco complies with the Supreme Court verdict.
Delinking Aadhaar from mobile number
In this case, Aadhaar card holders need not do anything in order to delink their Aadhaar from mobile numbers. The process is automated, as far as the verdict states. We've reached out to Reliance Jio to see if there are any steps involved from the users' end in order to delink their Aadhaar numbers and we'll update as soon as we hear back.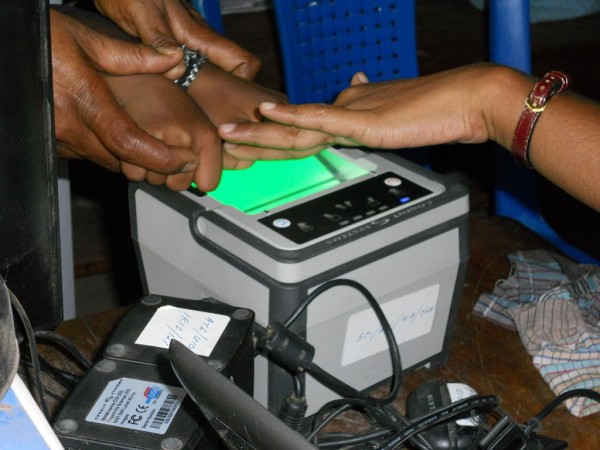 Delinking Aadhaar from bank account
According to Compendium of Regulations of the Unique Identification Authority of India (UIDAI), "The Aadhaar number holder may, at any time, revoke consent given to a KUA for storing his e-KYC data or for sharing it with third parties, and upon such revocation, the KUA shall delete the e-KYC data and cease any further sharing."
In order to delink Aadhaar from a bank, account holders must submit an application addressed their respective bank stating the reason to revoke consent for storing e-KYC data. Since the Supreme Court verdict was just passed, a much seamless way to delink Aadhaar from bank accounts must be introduced.
Delinking Aadhaar from digital wallets
Finally, the Supreme Court verdict also revokes mandated Aadhaar card submission to digital wallets. Paytm, the largest mobile wallet in the country received a lot of flak for mandating Aadhaar linking before the final verdict was passed. The digital wallet has done a record number of 98 million Aadhaar authentications.
Paytm alternatively allows users to authenticate accounts via other identification documents like PAN card, Driving License, Passport, etc. New users can complete the process without having to submit Aadhaar. As for those who have already linked their Aadhaar, we've reached out to Paytm for more clarity on how users can delink Aadhaar from their mobile wallet.
Delinking Aadhaar from PAN card
While the Supreme Court verdict struck down a few provisions on Aadhaar, it remains mandatory to link it with PAN in order to file Income Tax returns and to avail government welfare schemes. If you haven't linked your Aadhaar with PAN, here's how to do it in two simple steps.
Go to IT department official website and click "Link Aadhaar" on left.
Then, provide PAN, Aadhaar numbers and enter the name exactly as given in AADHAAR card, type Captcha code mentioned in the image above and press the "Link Aadhaar" button.