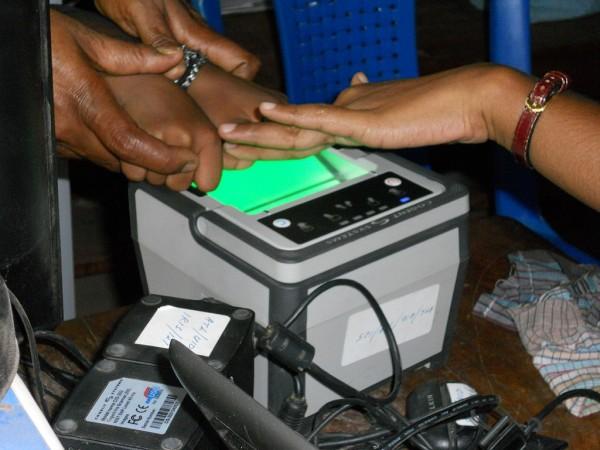 The Supreme Court's five-judge bench upheld the constitutional validity of Aadhaar in a landmark majority ruling on Wednesday but the lone dissenting judge has called the Aadhaar bill a fraud on the constitution.
While Chief Justice Dipak Misra and Justices A K Sikri and A M Khanwilkar co-authored the majority verdict, Justice Ashok Bhushan wrote a separate judgment but said he was in broad agreement with the majority verdict.
However, dissenting Justice DY Chandrachud said the entire Aadhaar project suffers from constitutional infirmity and tore into the route chosen by the government to pass the bill.
While Aadhaar has sailed past questions of constitutional validity with Wednesday's judgement, future debates on Aadhaar will draw fuel from the astute comments made by Justice Chandrachud in his dissenting note.
Chandrachud stated that Aadhaar suffers from problems of exclusion and that the people's right to benefits cannot depend on authentication through Aadhaar.
The Justice also said that Aadhaar spawns the serious risk of surveillance and can lead to compromise of data of the people, besides leading to the profiling of persons and voters.
Chandrachud also remarked that the absence of independent regulatory framework raises questions about data protection and that this makes the project unconstitutional under Article 14.
Here are the excerpts from the dissenting note:
"Constitutional guarantees cannot be subjected to probability, algorithms and technological vicissitudes," the justice said, adding that the Aadhaar project is completely violative of privacy and is unconstitutional.
"The party in power may not hold majority in the Rajya Sabha but you cannot undermine it ... Passage of the bill unconstitutional."
The judge lashed out at the way the Aadhaar bill was pushed through the Lok Sabha as a Money Bill so that the government could bypass the Rajya Sabha where it didn't have the majority.
"Passing of bill as money bill when it does not qualify as a money bill is a fraud on Constitution, violates basic structure," Chandrachud added.
The judge also questioned the Speaker's decision to declare an ordinary bill as a Money Bill. This limits the role of the Rajya Sabh, which was developed to express 'country's plurality', Chandrachud said in his verdict. "This is inconsistent with Constitution. Aadhaar cannot be treated as a money bill," he said.
"The impermanence of power is a sober reminder for those who hold it ... Absolute authority is a colonial precept. If a Constitution has to survive political aggrandisement, notions of power and authority must give compliance to rule of law."
"Quest for digital India should take into account the digital divide ... While data is the new oil, it still eludes the common citizen."