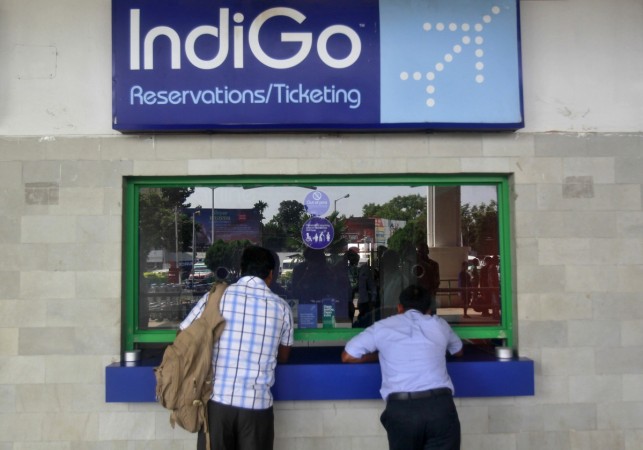 The grounding of 11 Airbus 320neo planes has forced no-frills carriers IndiGo and GoAir to cancel nearly 65 fights, resulting in travel fares rising by over 10 percent on several sectors.
On Wednesday, the highest one-way fare on Mumbai-Delhi route was Rs 39,480 while the lowest fare was Rs 5,720, according to the popular travel booking website MakeMyTrip.
"While it is early to predict the impact on fares, the grounding of aircraft is likely to impact approximately 60 flights, day-to-day," Mohit Gupta, chief operating officer, MakeMyTrip said in an emailed response to International Business Times.
This comes after the Indian civil aviation regulator Monday directed these airlines to immediately ground 11 aircrafts fitted with Pratt & Whitney's PW1100 engines. These engines had been reported to be the cause of in-flight shutdowns and aborted take-offs.
The move sent passengers and airlines into a tizzy, as thousands of passengers braced for delays and cancellations with ticket prices skyrocketing from their usual band of Rs 8,000-9,000 for late bookings.
"The DGCA (Director General of Civil Aviation) decision to ground 14 A320 Neo aircraft of IndiGo and GoAir and the consequent cancellation of flights has resulted in a fairly significant impact on airfares for immediate travel on some key routes," Sharat Dhall, COO(B2C), Yatra.com told the Indian Express.
"With current load factors at over 90 percent, this reduction in capacity is likely to have a 5-10 percent impact on fares on key routes in the short to medium term," said Dhall.
An email sent to Yatra did not elicit a response till the time of publishing the story.
While the groundings will affect IndiGo and GoAir passengers, it will not impact IndiGo's financials, analysts at Edelweiss reckon.
"The order impacts overall 9 A320 Neos for IndiGo out of the total 32 delivered Neo planes. IndiGo is operating the remaining 23 A320 Neo planes. Even for the grounded planes, IndiGo is getting compensated from P&W. Therefore there is no impact on near-term profitability", Edelweiss said in a note to clients.