Indian civil aviation watchdog grounds 11 Airbus A-320 neo planes
67 flights cancelled across India, passengers stranded at airports
Aircraft fitted with a particular series of Pratt & Whitney engines affected
Decision follows recurrent engine snags to such aircraft
Pratt & Whitney says delivering engines with upgraded configuration
Says planes-on-ground situation will persist till Q2
Hundreds of passengers have reportedly been stranded at various airports in India, after the country's civil aviation regulator grounded 11 Airbus A-320 neo aircraft Monday, March 12. These planes are fitted with a certain series of the of Pratt & Whitney that have experienced a series of technical snags in the recent past.
The decision was made keeping in mind the safety of operations, the director general of civil aviation (DGCA said). But hundreds of passengers -- especially of IndiGo Airlines and GoAir -- were forced to change their travel plans and some remained stranded at airports at the time of writing.
"Hundreds of passengers were stranded after a number of flights were cancelled by both IndiGo and GoAir in the wake of some aircraft going out of operations due to the DGCA order," the Press Trust of India quoted a source as saying.
The agency quoted an unnamed airline official as saying that the DGCA order caused some flight disruptions as the schedule of flights had to be changed and new schedules are now being worked out. About 80-90 flights could be affected due to the order.
"Since the grounding is with immediate effect, it has sent our operations for a toss," an airline official said. "The schedule and network are being reworked to accommodate the flights, which are to be operated by these planes."
"It is just not about the cancelled flights but also about the cascading effects on other flightss as one cancellation from departing airport leads to subsequent cancellations," he added.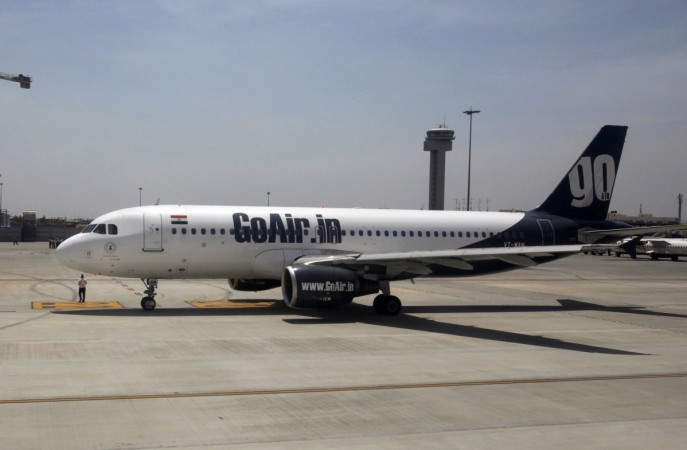 IndiGo Airlines and GoAir are now trying to accommodate flyers on other flights. "We are altering flight schedules and communicating the same to those affected by the last minute changes; we are making all possible arrangements to minimize the impact," GoAir said in a statement.
IndiGo Airlines said that it has been making necessary arrangements so that passengers are not inconvenienced due to the changes.
The DGCA's decision comes after several instances of aircraft fitted with the same series of engines making emergency landings due to engine failure. On Monday, a Lucknow-bound IndiGo Airlines flight was forced to return to Ahmedabad after one of its engines failed. Post the incident, the DGCA said that planes with the Pratt & Whitney engines must be grounded with immediate effect.
"Both IndiGo and GoAir have been told not to refit these engines, which are spare with them in their inventory," the regulator said in a release.
The issue with the Pratt & Whitney engines
The glitch is said to be in the knife-edge compressor seal in the engine turbine and Pratt & Whitney has said that it would replace the components. In an emailed statement to Bloomberg, the company said that it was working with its clients so that there is no disruption in operations and has already started delivering engines with the "upgraded configuration."
It added that the "aircraft on ground situation" may take until the second quarter to be resolved.