India's telecom sector has lost about 75,000 employees in the last one year hurt by sturdy competition among operators, tower firms and vendors.
In the last few years, employees saw no growth in terms of their salaries, although manpower in the sector accounts for four-five percent of the costs.
Operators are focusing on shrinking operations, as a result of this, they are laying off permanent and contract employees. Now, only 75 percent of the workforce remains from a year ago and more exits are also expected to take place in the future, Economic Times reported.
Most of the employees have been asked to leave by the companies with a few months' notice and a severance package of three-six months' salary in few cases.
"About a year ago, there were three lakh employees, 25 percent of which have moved out of the sector in the last 12 months," said A Ramachandran, partner at search firm Ema Partners.
He also said that about 35-40 percent of employees in vendor companies have quit the industry. Further even operators have witnessed 25-30 percent of their workforce shrink in the same period.
Now, about 2.25 lakh current employees remaining in the sector should also consider a job change as soon as possible as the number of layoffs is expected to rise in the future.
Last week, Anil Ambani-led Reliance Communication was accused of shutting its voice calling business without informing its subscribers leaving lakhs of its customers in shock. That came right after RCom said that it will close major parts of its wireless business owing to losses and robust competition in the sector.
RCom move will leave about 1,000 to 2,000 employees jobless by the end of this month.
Recent reports also suggest that heads of major recruitment firms such as Randstad India, Korn Ferry, TeamLease Services, Manpower Group Services and ABC Consultants projected that about 20,000 to 30,000 telecom employees will be at a risk to lose their jobs by the end of next year.
Earlier this year, Tata Teleservices had fired between 500 and 600 employees from the sales section and other related functions. Aircel had reportedly given pink slips to 700 workers in February.
The telecom industry is also expected to witness mergers and acquisitions in billions which will further push for more job cuts in the sector. On an average, the industry employs more than three lakh people in its workforce directly and indirectly. In the process of mergers and acquisitions, about one-third could lose their jobs.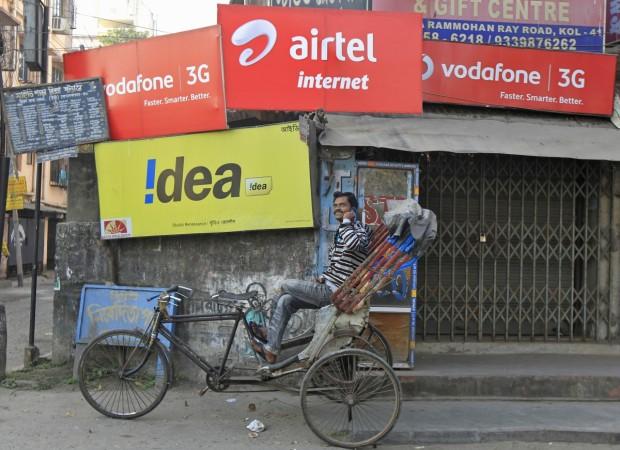 Reports suggest that on Monday, the joint venture of Idea Cellular and Vodafone India has decided to sell the tower business in India to ATC Telecom Infrastructure for Rs 7,850 crore.
"The sector is burdened with an enormous debt — close to Rs 8 lakh crore — and is operating under tremendous pressure after the entry of Reliance Jio with its free-to-dirt cheap-tariff offers," said Rituparna Chakraborty, co-founder of TeamLease Services.
Mukesh Ambani's Reliance Jio Infocomm entrance last year has caused major disruptions in the telecom industry, as it offered a lifetime free voice calls and ultra cheap mobile data.
Jio, through heavy discounting, has managed to grab more than 10 percent of the country's telecom subscriber base in less than a year.
At present, the telecom industry is split over interconnect usage charges — the fee payable for calls originating from one mobile network and ending in another.