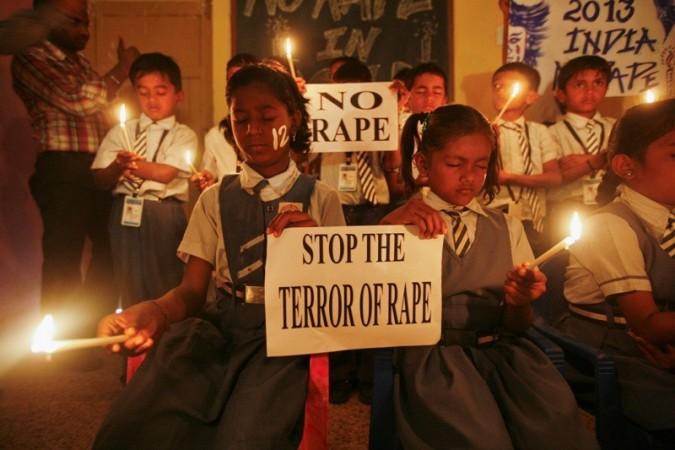 A 50-year-old gardener has been arrested for allegedly molesting a seven-year-old girl in a private school in Central Delhi.
Shankar Lal, working at Ramjas School as gardener for 28 years, was arrested on Friday last week after the victim's parents informed the school authorities.
"Her parents reported the matter to us on Friday after which we called the police. It was the first time that either the girl or her parents brought the allegations of abuse to our notice," The Hindu quoted the school manager Divesh Gupta as saying.
Lal was allegedly molesting the girl over the last month and had threatened to stab her with a pair of scissors if she revealed about the abuse to anyone. His threat led to the frightened girl refusing to got to school, arousing suspicion from her parents. After persuasion, the girl confided to her mother about the molestation.
Lal would molest the child when she waited for her parents to pick her up from school.
"The gardener had been molesting the girl since over a month. After school hours, he used to take the girl near the washroom and touched her inappropriately taking advantage of the fact that her parents often reached late to pick her up," PTI quoted a senior police officer as saying.
The police have booked Lal under section 354 (molestation) and Protection of Children from Sexual Offences (POCSO) of the IPC. They are further investigating to find out if he had molested any other students in the school. However, initial investigation has revealed he has not.
The school suspended Lal immediately after knowledge of the incident and started enhancing security measures at school.
"We have already started installation of CCTV cameras and we will expedite the project. We are working to take additional steps to prevent any such incident in the future," said Gupta.
Several incidents of sexual assault on minor school students have been reported this year from Kolkata and Bengaluru, which has seen almost five such cases in the last few months in 2014.