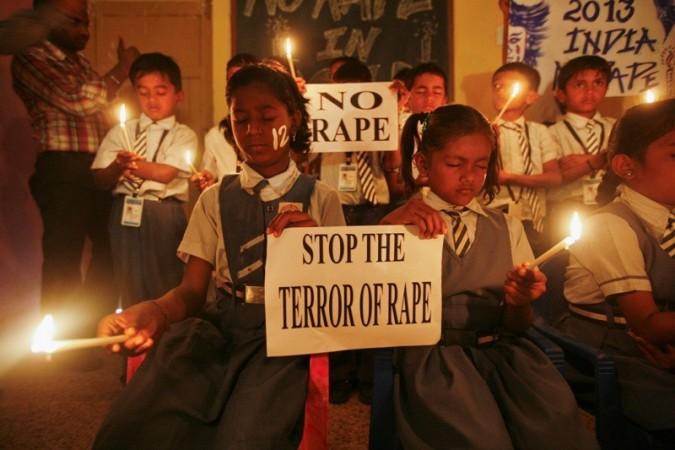 A private school attendant in Bengaluru has been arrested for the alleged sexual assault on a three-year-old student twice within the school premises in October and November.
The police arrested Nagaraj, 27, on 30 November, a day after the girl's parents filed a complaint.
"It was found that Nagaraj was in the school premises only during the first alleged incident (22 October). Through cellphone tower location and tracking of the accused's movements, we have determined that he was not in and around the school on November 26. A thorough probe is on and the details are being verified," additional commissioner of police Alok Kumar said.
A case was registered against him under sections 5(m) (f), 6, and 21 of the POCSO Act, along with sections 188, 336, and 376 of the IPC.
The girl was taken to hospital after she fell ill and told her mother what the school attendant did to her, according to Bangalore Mirror report.
"Nagaraj anna lured me to an empty classroom with chocolates after our morning prayer on Wednesday (26 November). He took me to an empty room and did bad things to me," the girl had told her mother.
The incident was then reported to the police on the advice of a doctor, who examined her and confirmed that she was raped.
After the crime was confirmed, the mother told the police that her daughter was behaving in a similar manner on 22 October, when she was first assaulted.
This incident is fifth in a series of several such cases reported from different schools in Bengaluru since July this year.
Following repeated heinous crimes against students within school premises, the city police in August directed schools to install CCTV cameras and GPS in school buses.
The incidents also triggered inspection of schools to check whether they had valid licences. After the inspection, the government decided to shut down 2,000 schools running illegally.