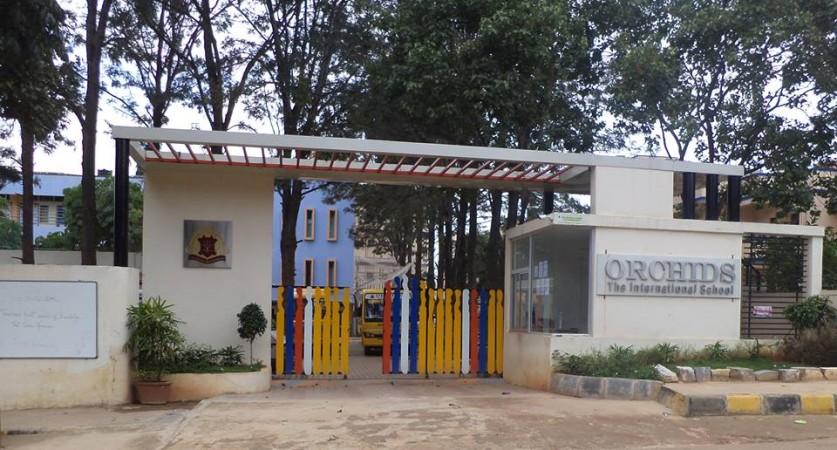 An office assistant of the Orchids international school in Bangalore was arrested on Saturday in relation with the alleged rape case of a nursery student.
Gundappa Munivenkatappa, a resident of K Colony in Jalahalli North Bangalore, has been working at the school for the past two years. The 45-year-old was taken into police custody after the three-year-old victim recognised him from a photograph.
"We have arrested office assistant Gundappa, 45, of Orchids The International School for allegedly committing the heinous crime after the victim identified him in a photo during the investigation," IANS quoted police commissioner MN Reddi as saying.
"Identification of the accused through pictures was conducted through a special agency and the victim's statement was recorded before a magistrate under section 164 of the Criminal Procedure Code (CrPC)," he added.
As the child is still under trauma, she has not been asked any further questions related to the investigation. Citing the sensitivity of the case, which involves a three-year-old, the police refused to reveal more about the probe.
"It is an extremely sensitive case. We could not gather more evidence from a tender victim. As the investigation is still on, we cannot reveal more in view of the case sensitivity," Reddi stressed.
The minor was allegedly raped by Gundappa on 21 October in the school premises. She reported the incident to her mother after getting back home. The mother then took her to a hospital where the doctors confirmed that she was sexually assaulted.
The incident - third in the past three months in Bangalore - caused major uproar and protests in the city.
Despite the parents' protests and demand for answers, the school authorities had remained mum.
However, the investigation has led to the arrests of school secretary KRK Reddy and three other office bearers. The arrests were made after state education department deputy director HB Manjunath filed a complaint with the jurisdictional police station on Thursday.
Along with the school secretary, school President K Durga, Vice President Y Shilpa and Joint Secretary U Srendra Babu were booked under sections 418 and 420 of the IPC and section 18 (5) of The Right of Children to Free and Compulsory Education Act 2009.
"The accused have been running the school by flouting rules, violating laws and cheating the public, parents and about 900 students without any recognition from the state or central governments," Manjunath had claimed in his complaint.