Yet another incident, in which a nursery student was allegedly raped by her teacher in a Bangalore school, has added to the string of rape cases reported in the past few months from Karnataka's capital.
On Tuesday, "A three-year-old girl studying in nursery class was allegedly sexually abused here," Joint Commissioner (Crime) Hemant Nimbalkar told PTI. The girl was a student of ORCHIDS The International School, Jalahalli.
The fresh incident of rape against a minor at school has led to protest outside the school. Parents of students studying in ORCHIDS have come out into the streets questioning the security inside the educational institution.
"I'm shocked that the incident has happened in this school where the atmosphere was so good, I have come here to know from the management what has happened. I have been to this school, security is good here," Business Standard quoted a parent saying.
He added that the school management has not responded to their questions yet, but the parents association is constantly trying to contact the management to seek answers on the incident.
The incident came to light when the girl complained of pain and her mother found her bleeding from her private parts. She took her girl to the hospital where after examination, doctors confirmed that she was raped.
Soon after, the child's parents filed a complaint at Jalahalli police station. The police have registered a case of rape and sexual assault under several sections of CrPC and Protection of Children from Sexual Offences (POCSO) Act. The police started investigation and arrested six school staff for interrogation on Tuesday night.
"The police swiftly rushed to the school and alerted senior officials about the incident. Information was gathered about the number of teaching and non-teaching staff in the school and we are investigating," Deccan Chronicle quoted the Jalahalli police as saying.
"We have detained six suspects and we are questioning them. We will find the man who did it," city police commissioner M N Reddi said.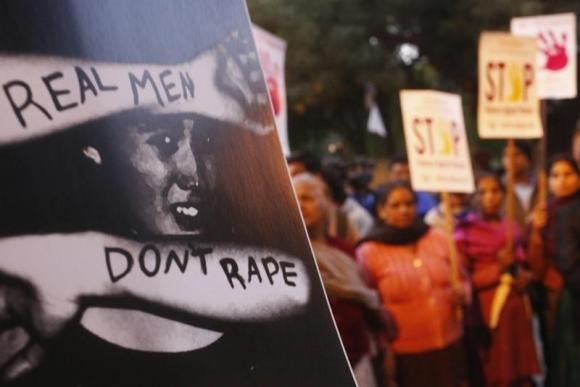 Bangalore appears to be slowly turning from an IT hub into a crime city, which has become unsafe for minor students even within the school premises. Earlier this year, two similar cases were reported from Bangalore schools, raising questions on the safety of students within schools.
In August, the gangrape of a six-year-old in Vibgyor High School had stirred huge protests across the city. Bangalore witnessed another heinous crime against an eight-year-old by a 70-year-old teacher within school premises, according to NDTV report.