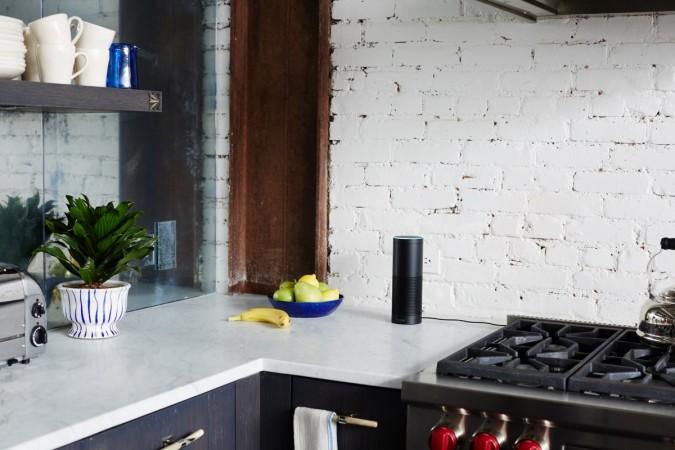 Homes without a good sound system are just not smart enough.
Every smart home should have a smart speaker system installed, not only to play music, but also update you on the latest news, the weather, and control your smart gadgets, including door bells, alarms, lights, air conditioning, etc..
Smart speakers like the Amazon Echo and Google Home are a must for a smart home, and there are several others expected to be available for purchase this year.
Here are five smart speakers you can buy for the ultimate smart home, in 2017
Amazon Echo: Is a voice-activated smart bluetooth speaker that uses a voice-controlled intelligent personal assistant service Alexa. It is more than a speaker, as it can do several tasks like reading you audio books, check the weather, set alarms, provide realtime information, do online shopping, stream podcasts and several other works. It can also control several gadgets in a house. It comes with a price tag of $179.99.
[READ: 10 devices you need for an ultimate smart home in 2017: Amazon Echo, Nest Cam Indoor, Ecobee3 and others]
Google Home: Announced at Google I/O in May 2016, Google Home was released on the US market in November 2016 at $129 as a rival to Amazon Echo. Equipped with Google Assistant's intelligence, the device can control several smart gadgets as a central hub besides features like streaming music through Google Play Music, YouTube and other sources.
Harmon Kardon: Microsoft has given a sneak peek of a Harman Kardon premium speaker powered by its intelligent personal assistant Cortana in a video teaser. Not much is known about the smart speaker, but since it will run Cortana that is already available on Windows, iOS and Android, it should be able to provide a wide range of assistance. This smart speaker should hit the market this year.
Lenovo Smart Assistant: This smart speaker is similar to Amazon Echo on several counts, including design and shape. It is a voice-controlled, high-definition speaker with far-field mics and powered by Amazon Alexa. It not only plays music with high quality sound but also provides information like traffic status, your favourite playlist, and several others.
Mattel Aristotle: Toymaker Mattel has developed a smart home voice assistant called Mattel Aristotle specially designed for kids, but can be used by adults too. It is priced at $300 and users have to say "Aristotle" instead of "Alexa". The device can illuminate with options for different colours and brightness, and houses a camera to monitor a baby and plays lullabies when it detects a baby waking up.