Even as the National Democratic Alliance government is still licking its wound after losing the Karnataka Assembly election, a national survey conducted by ABP and CSDS reveals that 47 percent of Indians are of the opinion that the Bhartiya Janata Party government does not deserve a second innings in power
Here are the findings of the survey:
The Mood of the Nation survey on Thursday (May 24) said that only 39 percent of the total 15,859 respondents from 19 states believe that the Narendra Modi-led NDA deserves a second chance to govern India after the 2019 Lok Sabha election.
Around 14 percent of people were non-committal.
One of the most interesting findings is that the results are quite similar to those recorded in the survey done for the United Progressive Alliance (UPA) in July 2013. The survey was held nine months before the 2014 general elections.
According to the 2013 survey, 39 percent were against giving the UPA another chance, 31 percent were in favour and the rest were non-committal.
The survey also said that those who bear a grudge against the BJP government belong to the religious minority community of India.
"About three-fourths of Muslims, three-fifths of Christians and well over half the Sikhs indicated that they do not wish to see the Modi government coming back to power next year," the survey found.
While an opposition was expected from the Muslim community, the survey's most interesting finding is that even Hindus believe that Narendra Modi should not be given a second chance.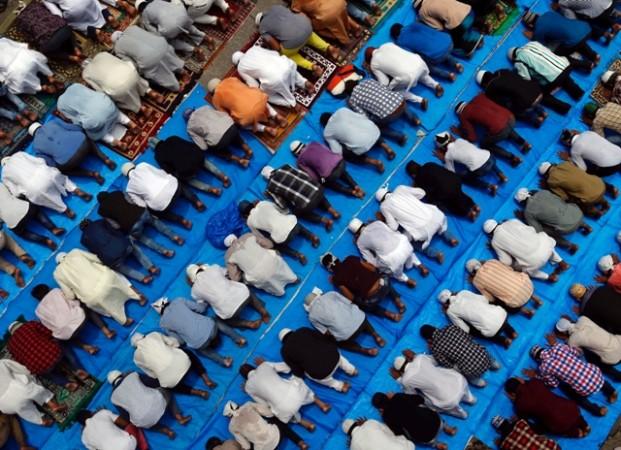 "Out of all Hindu communities, Dalits and Adivasis, who have also been victims of violence and atrocities, were found to be most vociferous in their opposition to the government at 55 percent and 43 percent respectively. Dominant OBC communities are also quite opposed (42 percent) to the present government," the survey found.
However, it seems that the Modi government feels quite differently about its second innings. The party has already come up with its re-election slogan that says "2019 mein phir ek baar, Modi Sarkar" exactly one year in advance, said reports.
The slogan will be released on Saturday (May 26) when the Modi government will turn four. The new slogan can be considered an extension of BJP's tagline for the 2014 elections, "Abki Baar Modi Sarkar".