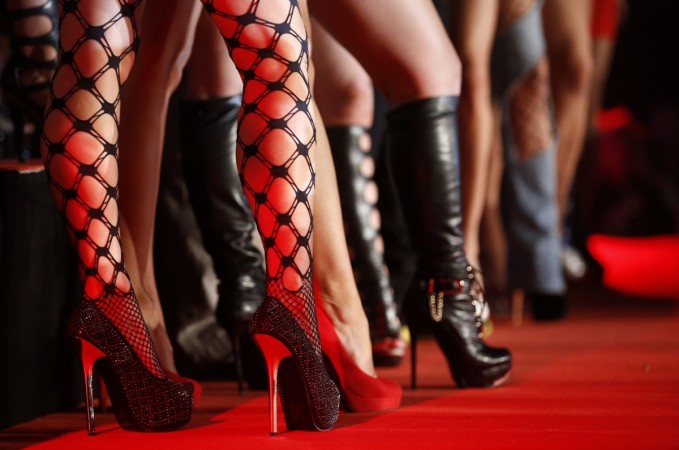 The Bengaluru police raided a popular pub located in Indiranagar, a party hub in the city on the night of June 30, Saturday, rescuing 32 women who were reportedly forced into sex work.
The pub called Mango Tree, which is located on the busy 80 Feet Road in Indiranagar, used to double up as a dance bar on weekends. According to cops, the women were forced to engage in obscene acts as well.
"Bengaluru Raided a pub on 80feet road Indiranagar, rescued 32 women who were made to be dressed indecently and involved in obscene acts, booked case against management of the pub," Ajay Hilori, Deputy Commissioner of Police in Bengaluru East said on Twitter.
According to Hilori's quote in Bangalore Mirror, the city police are also investigating to see if Mango Tree functioned as a pick-up joint.
It was being operated as a dance bar on Friday and Saturday every week. Further investigation is being conducted to confirm whether it was also a pick-up joint."
The News Minute has reported that the girls were made to dance topless in the bar.
"The ground floor was being used as a regular bar and eatery but entry to the upper floor was restricted during the weekends. It seems the girls were being brought with the help of some men from outside the state," officials involved in the raid in the raid told the news outlet.
We suspect that the accused trafficked the women from the north eastern states on the pretext of offering them jobs. Once they come to the city, these alleged employment agents then hand over the girls to the bar owners. Generally, the traffickers make the girls sign agreements before they are recruited. We suspect that there was a sex trade racket being run in the pub. Once we talk to the girls, we will know more. Also, arrangements are being made to track down the families of the women so we can send them back home," a senior police officer told TNM.
The Jeevanbheema Nagar Police have registered a complaint against the management of the pub under sections 370 (Trafficking of persons) and section 294 (Obscene acts and songs) of the IPC.
Meanwhile, the women, who are from West Bengal and north-eastern parts of the country have been sent to a government shelter.
Earlier in June, Bengaluru's Ashok Nagar police had conducted a raid at the Times bar and restaurant on Residency Road after it received information that the management had hired female staff for live performances. The management was booked under section 294 (sings, recites or utters any obscene song, ballad or words, in or near any public place) of the IPC.