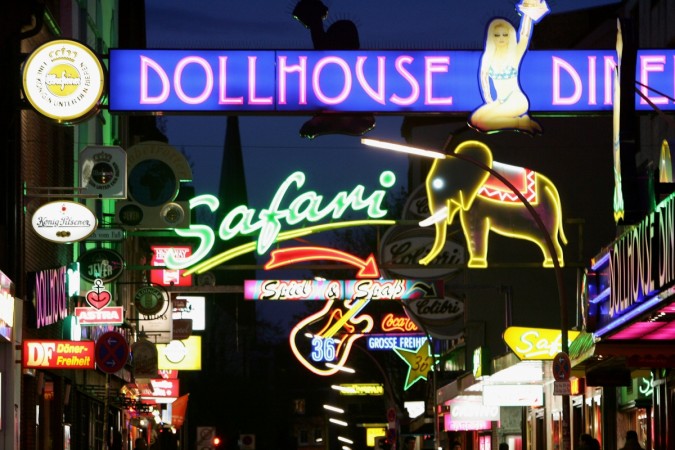 A city-wide drive prompted Bengaluru's Ashok Nagar police to conduct a raid at a bar and restaurant on Residency Road on Monday, June 4. The police raided the restaurant for running a live band.
Sub-inspector Rahim, along with his team, booked the food and drinks place as the management had hired female staff for live performances. The management was booked under section 294 (sings, recites or utters any obscene song, ballad or words, in or near any public place) of the Indian Penal Code, reports The Hindu.
"This is a violation of the permit and guidelines," a senior police official told the daily. He added that it was not a one-off case but several such cases have been reported. "Over a hundred bar and restaurants are forcing female staff to perform." He also added that the female staff were initially hired as bartenders.
While the raid happened, the police officials found skimpily-clad women dancing for the restaurant customers. According to the norms, the female staff should be given identity cards and also be modestly dressed. They should also not be allowed to perform or indulge in any entertainment event at the pubs, the police officer told Deccan Herald.
The city police commissioner had earlier issued notices to several bars and restaurants in Bengaluru.
In a similar incident in Mumbai last week, the city police launched a crackdown on illegal dance bars and managed to rescue 68 girls hired for private dancing, Free Press Journal reported. The bar owners operated the dance bars under the guise of 'orchestra bars'.
"It was very difficult to enter the cavity where the bar girls were hiding. Electric wires, air conditioners, water bottles, cosmetics, mirrors, etc were found in this space," a police officer part of the raiding team was quoted as saying by Free Press Journal.