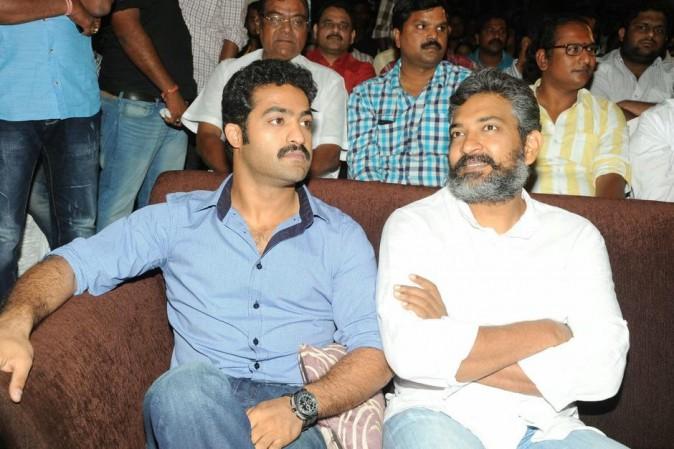 Director SS Rajamouli turned nostalgic and recalled a funny experience with actor Junior NTR from the sets of Student No 1, which was released in theatres on September 27 2001.
SS Rajamouli started his career as an assistant to ace filmmaker K Raghavendra Rao and worked on soap operas on Eenadu TV. He made his debut as director in films with Jr NTR's Student No. 1 in 2001. On completion of 15 years in the industry, the director tweeted: "15 yesrs since my debut as a director. 25 years since i joined as an editing assistant. Sounds a long time ago. Doesnt feel like it though."
Harking back to the days of its production, SS Rajamouli recalled a funny experience from the sets of Student No. 1. The director tweeted: "Me and tarak were put up in the same room in switzerland. My bed time was 9. He used to watch tv till 12. That too some agricultural prog Which was the only channel that was telecast. That too in some swiss dialect. Curse him even now when i think of it."
Student No. 1 was a hit at the box office and gave a break to SS Rajamouli, who credits this success to Pridhivi Teja and MM Keeravani. He tweeted: "I credit the success of student no.1 largely to pridhiviteja's script and mmk's music. You can see Tarak's good work in few scenes but he Was still budding as an actor. My direction was very amatuerish at its best except maybe for the interval sequence."
Meanwhile, SS Rajamouli also remembered the audience's response at the Vijayayathra of Student No 1. He tweeted: "When we went for the Vijayayathra i saw how people started embracing and accepting tarak. Masses and even Old people used to throng to see this 19 year old boy. That was quite an experience. All of us, new comers, who were associated with the film are quite lucky to get that chance."